These days, social media is so full of trending terms that rise rapidly in popularity and are replaced even quicker that it's easy to get lost in what's hot and what's not. We've previously discussed the 'Clean Girl Aesthetic' on the blog – a trend that refers to having a "look and lifestyle that is effortlessly chic and elegant while remaining casual and minimal". Glass hair branches from the tree of the Clean Girl aesthetic, and also links to Korean Beauty.
Glass hair is the concept of having hair that is so glossy, shiny and healthy looking that it almost has a synthetic, reflective appearance. It is relatively simple to achieve, but gives you the look of being high-maintenance and red carpet ready.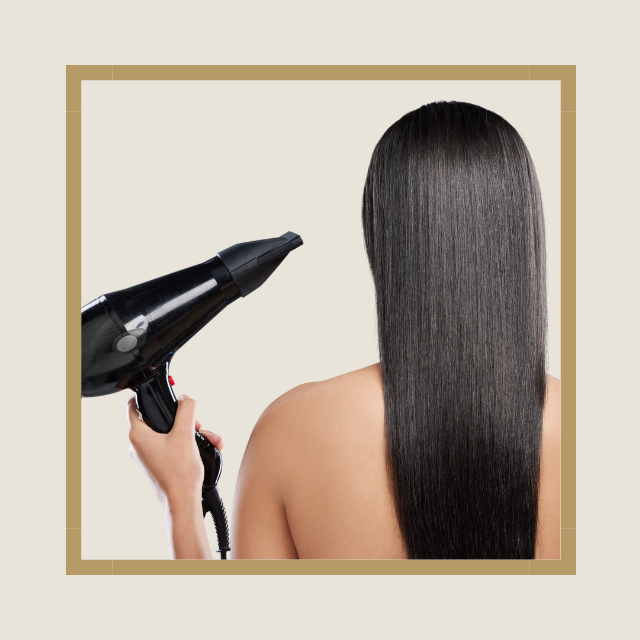 How to achieve Glass Hair?
The glass hair trend works best on hair that is already in a strong condition, bleach or heat damaged hair may not respond well to the amount of blow drying required of this look even with protective products. The sleek appearance is also less visible on the lighter spectrum of hair shades like white and grey, as they absorb the light while darker colours reflect it.
For this look, the right prep work and the right products are all you require. The only tools needed are a good blow dryer and a ceramic straightening iron, as well as a standard brush and comb. Here's our step by step guide to achieving the perfect glass hair look: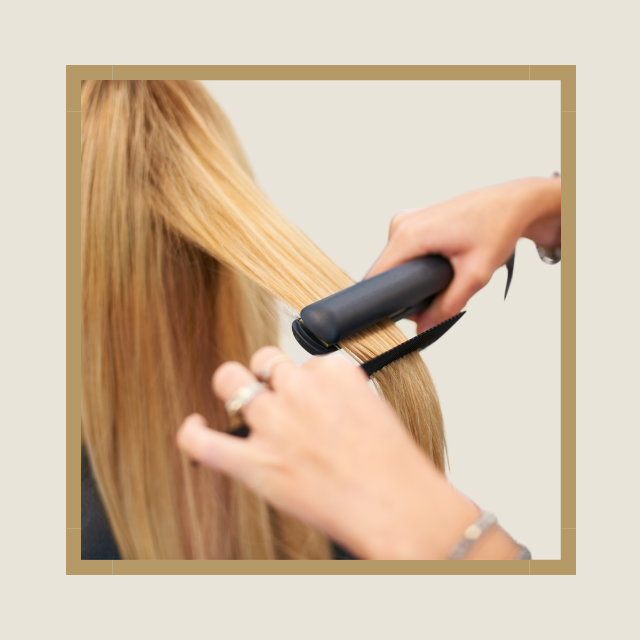 1.The groundwork is the key to ensuring the perfect glossy finished look. Regular trims reduce split ends and give your locks fullness all the way down the length. Following a proper haircare routine, tailored to your specific hair type will ensure your locks are nourished, so have patience and the results will speak for themselves!
2.Prep the hair with the right hair wash process. Shampoo the hair twice with a salon quality product. This ensures the hair is completely free of any oil and dirt buildup. Follow up with a deep condition to fully moisturize from root to end. Infused with argan oil, the Foxy Locks Luxury Shampoo and Conditioner Duo is perfect for locking in maximum sheen.
3.Follow up the washing process by using deep hydrating hair mask, leaving to soak in your locks to revive and replenish. Intensive treatments rebuild strength and combat dry and frizzy hair, which is essential for the Glass Hair look.
4.Once you've stepped out of the shower, run some oil or serum throughout your hair. Using a product with added heat protectant is best at this stage. You can also follow the steps 1 through 4 for hair washing on your luxury Remy clip in extensions, applying them to your hair after you've followed the next steps for styling.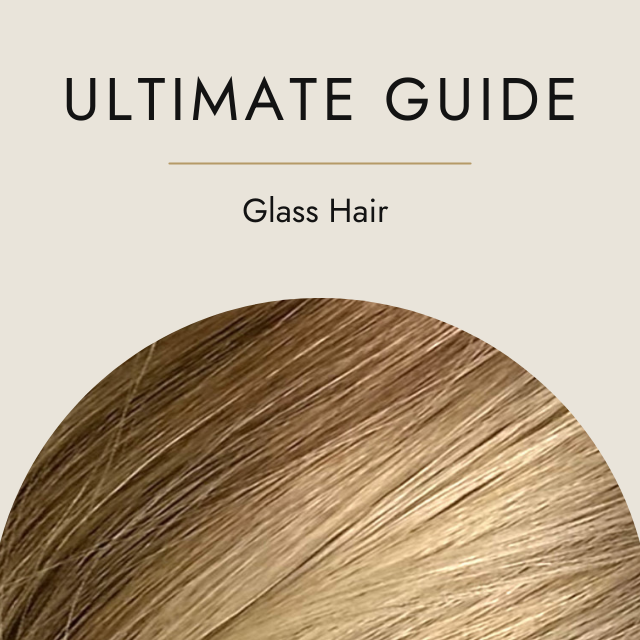 5.Now we begin to blow-dry. The wetter your hair is to begin this process the better. Work your way around your head in small sections, brushing through as you go to keep the lengths completely straight. Using a large round brush will help you grip the hair to enable maximum tension. Blow-dry the hair in a downward motion.
6.Once the hair is completely dry, you can finish with some hairspray or serum to seal in the style. Alternatively, you could go over your work with a ceramic straightening iron to perfect the look. Again, work in small sections and if your straightener has heat control settings do not exceed 180 degrees Celsius.
7.If you are a hair extension wearer, now would be the time to add in your clip ins, ensuring that you've repeated the styling process on those to blend them seamlessly with your natural locks. If you wear tape-in extensions, be cautious of applying too much heat around your roots, as you could risk melting the adhesive that holds the extension in.
Enjoy the sleekness and silky smooth appearance of this Glass Hair look. Don't worry if you can't master it first-time round, it may take some practice to perfect! Let us know if you attempt this style, make sure you tag us on social media @foxylocks so we can see the result!