Summer is beckoning, and what better way to celebrate the sunshine than a vacation? Whether you're going for a trip abroad or enjoying a staycation this holiday season, we've got you covered with styling advice, products to purchase, and how to care for your hair while travelling.
When we're on holiday, we want to be able to relax. Styling our hair should be effortless and easy, allowing us to enjoy the sights and the scenes around us. Here are some step-by-step guides for our go-to hairstyles.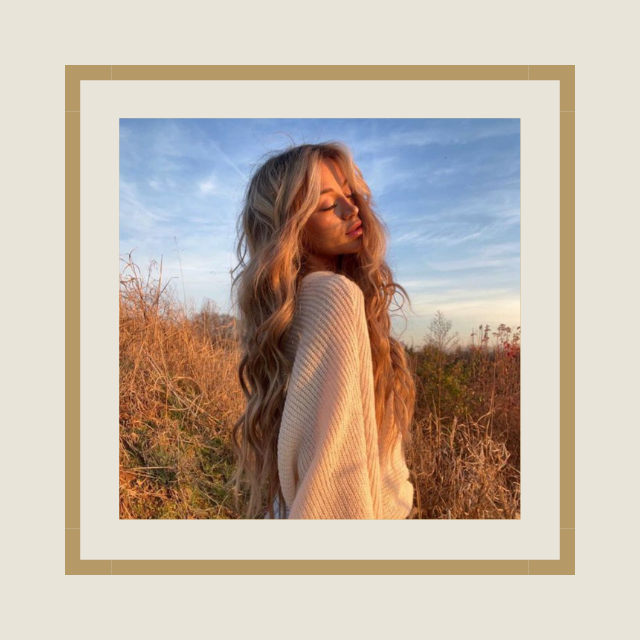 Beachy Waves
Start with clean, dry hair. Clip in your Foxy Locks Remy hair extensions as you normally would and apply a heat defence of your choice. You could also spritz in a texturizing spray to add grip.
Split the hair into manageable portions and begin curling in one-inch sections. Holding the barrel of the curling iron vertically to the head will create a natural-looking wave.
Alternate the direction of the curls as you go around your head. Holding the curls in place once they've been released will allow them to curl and set in place, lasting all day long.
Once you've curled your full head, comb through with a wide tooth comb or your fingers and use hairspray to hold.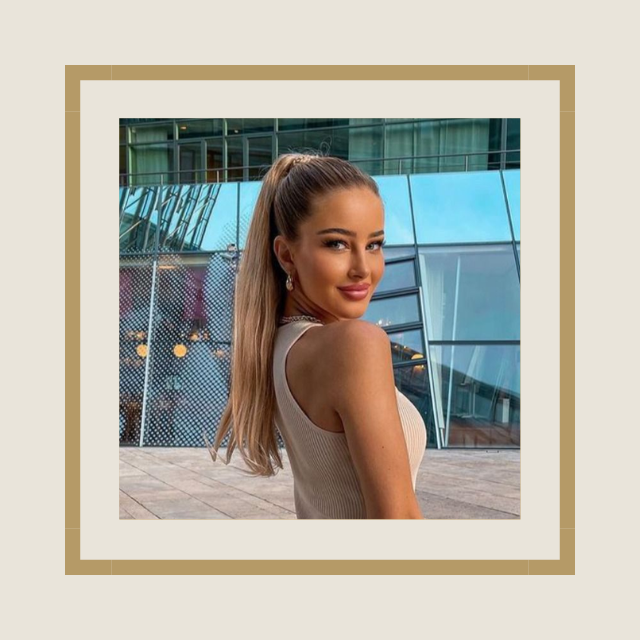 Sleek High Ponytail
Begin with hair that is slightly damp after being freshly washed. Use a small amount of a smoothing product of your choice throughout your lengths, whether this is a gel, leave-in conditioner, or argan oil.
Brush your hair into a ponytail at the crown of your head. Secure with an elastic hair band. Attach your clip in ponytail to add volume and length.
Use a soft bristle brush or comb to further smooth out any bumps or flyaways.
Take a small piece of hair from the ponytail and wrap it around the hair elastic to conceal it. Grip this in place under your ponytail.
Set the look with hairspray to finish for a sophisticated holiday glam.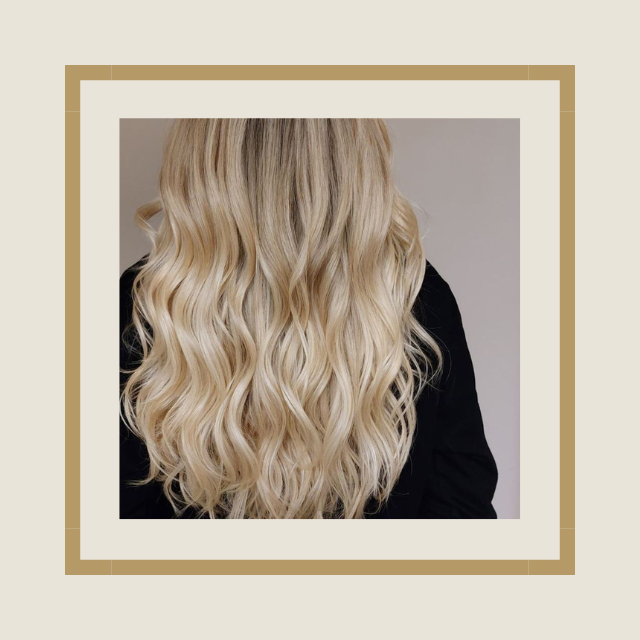 Heatless Curls
Start this hairstyle the night before your plans so that you can sleep in it and set it in place.
Begin with slightly damp hair by misting with water or from washed hair that has dried down.
Distribute a styling product like a mouse or curl cream throughout your lengths. Part your hair down the middle with each half hanging on either shoulder.
Using a silk scarf, pair of tights, dressing gown cord, or whatever alternative you have on hand, place this on the top of your head with half the length hanging on either side.
Begin to wrap one half of your hair over the front of the cord and round from the top. This is easiest to do in small sections, picking up more hair as you go down the length of the cord.
Once you've completed the first half, tie the end of the cord and your hair together with an elastic band. To secure this further, twist and coil the cord and hair into a low bun position, this will also exaggerate the curl.
Mimic this on the other half of your hair.
Sleep in this style overnight to dry and set in place. When you wake up in the morning the hair should be fully dry before unwinding. If not, then use a hairdryer in a cool setting until you're satisfied.
Once dry, unwind the bun and the hair from the cord. The size and shape of your curls will depend on the thickness of your sections and the tightness of your wrapping.
Shake your hair free, brush through, and set with hairspray. You're good to go!
Hair extensions and travelling
When travelling with your Remy hair extensions, it's important that you take proper care of them to ensure they remain in gorgeous condition. Here is some advice if you're planning on bringing your Foxy Locks products on holiday:
Before packing your hair extensions, brush them out to detangle the lengths. Although optional, you could plait the extensions to ensure no knots occur while in transit.
Pack your hair extensions in a protective case. Using a satin bag will prevent damage. Place the bag flat in your case rather than folding or cramming them in. Avoid placing heavy objects, like shoes, on top of them.
Follow your usual hair wash routine, including hair masks and oils. You don't want to dry out your extensions and ruin their appearance for your holiday photos!
Remember to bring heat protection products. Whether you're using styling tools or going natural, heat defence or leave-in conditioner sprays will keep your hair shiny and nourished.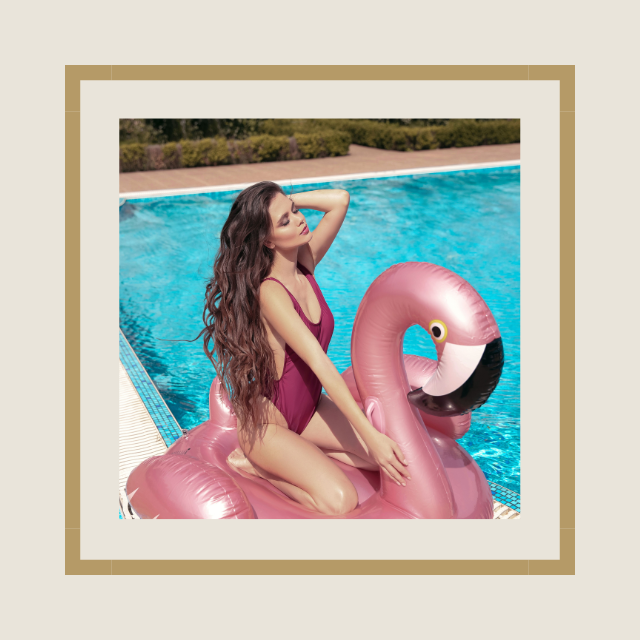 Hair Extensions And Sun
The sun's UV rays can break down proteins in the hair, leading to dryness and colour fading. It's important to protect your hair the same way you would your skin so that your natural locks and extensions remain luxuriously soft and healthy.
When the sun is at its strongest, between 12:00 and 15:00 pm, it is advised to cover your hair and scalp to avoid direct sunlight. Consider wearing a stylish wide-brimmed hat or satin scarf to protect your head.
Consider buying specially formulated UV protectant products for your hair and extensions. Just like SPF for your skin, these will prevent sun damage, dryness and breakage.
Speaking of SPF, sunscreen is one of the biggest causes of discolouration for dyed hair and extensions. Try to keep your hair off your skin by tying it up during and after you've applied.
When styling your hair, opt for heatless methods, such as the one we mentioned above. There are infinite methods for coiling, twisting and plaiting your hair you don't need to opt for a curling tong to freshen up your look.
Swimming With Hair Extensions
There's nothing more glorious than a dip in the sea or a splash in a swimming pool when temperatures start to soar. If you're choosing to escape the heat by having a swim, keep your hair out of the water! The chlorine, salt, and heavy metals from pools and the ocean cause tangling, dryness, and discolouration which are detrimental to the quality of your extensions.
If you're wearing clip in extensions, it's best to remove them before getting in the water. This way you can be assured that they're not going to accidentally encounter any unwanted droplets.
If you have tape-in extensions installed, tie them up out of the way. Plaiting your hair is an easy, low-maintenance style that can be pinned away from the face. Just try not to submerge your head! Additionally, although they might not seem so cool – a loose-fitting swim cap will protect your lengths.
If you have dyed or bleached hair, definitely keep your head out of the water. Especially for blondes, the chlorine in pools can turn your hair green.
If you absolutely MUST take a pool plunge while wearing your clip-in extensions, why not bring an old set? Delay purchasing a replacement set until you return from your holiday - if your hair extensions are affected it won't have cut their lifespan short!
Those are some of our favourite tips and tricks for preventing damage to your extensions while you enjoy the sun, sea, and warmer climates! Why not follow us on socials and let us know which destinations you're jetting off to this summer?