Mohawk Braid Tutorial
Effortlessly cool and stylish, a mohawk braid is a fantastic go-to look for when you want to elevate your usual up-'do with something a bit different. Though it looks impressive, a mohawk pull through braid is easy to achieve once you know how!
HOW TO BRAID HAIR INTO A MOHAWK
Want to rock a mohawk braid for yourself? Our video tutorial and easy step-by-step guide will show you how to braid hair into a mohawk perfectly every time.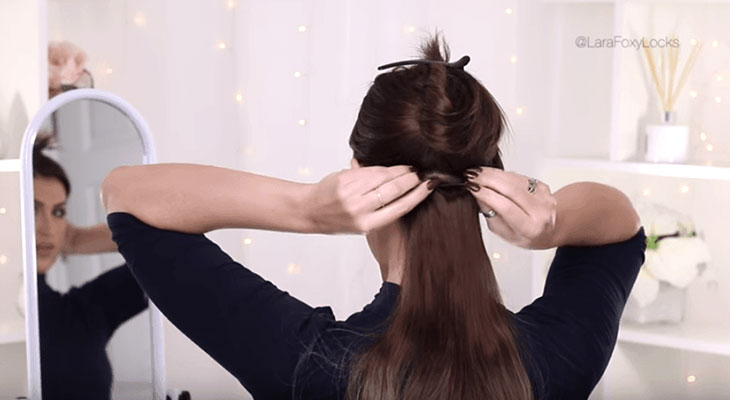 STEP 1: CLIP IN YOUR HAIR EXTENSIONS
First, start by sectioning your hair and clipping in your hair extensions, starting from the nape upwards until you've covered your head.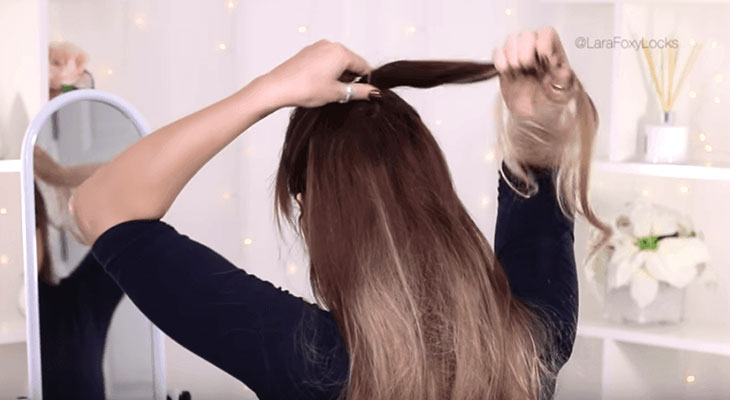 STEP 2: MAKE TWO SMALL PONYTAILS
Take a small section at the top of your hair from the front of both sides and create a small ponytail. Tie this with a clear elastic hair band and clip this section out of the way. Next, follow this process underneath your ponytail, taking hair from both sides of your head to create another ponytail.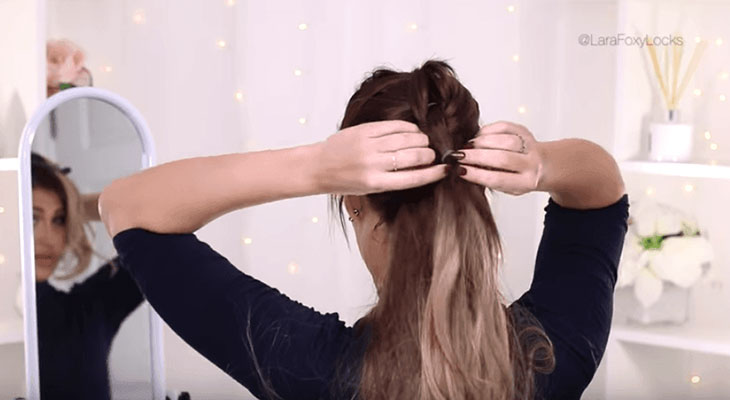 STEP 3: CREATE YOUR MOHAWK BRAID
Next, unclip the first ponytail down and split it into two sections. Take the second ponytail and clip it in upwards through the middle of these two sections. Then, start a new ponytail under the second, this time including the two loose sections of the first ponytail. Repeat this process for each ponytail down to the nape of your neck. Pin any short bits of hair into the braid with hair pins and gently pull on each section of your braid to make it much bigger, thicker and less defined.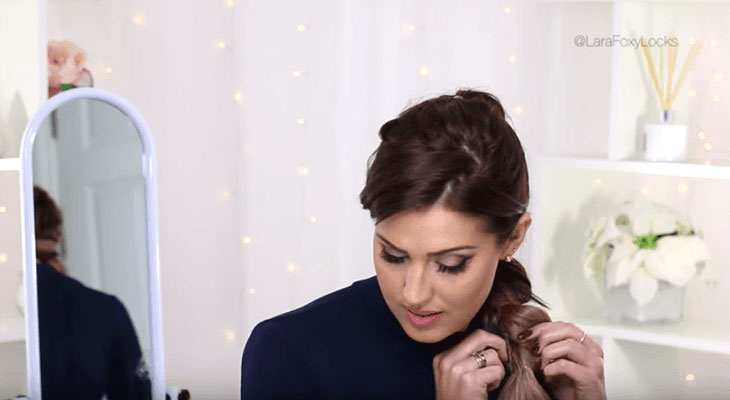 STEP 4: MAKE YOUR MOHAWK BRAID THICKER AND CREATE A PONYTAIL HAIRBAND
Once you've completed your braid, take a section of hair at the bottom and wrap it around the final elastic band to create a ponytail hairband. Secure this with pins to keep in place.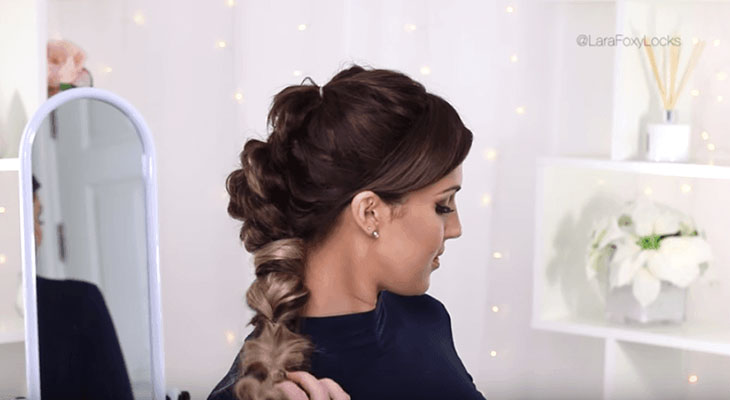 FINAL STEP: CREATE YOUR MOHAWK PULL THROUGH BRAID
Lastly, tie an elastic band at the top of your ponytail, leaving space between this and your ponytail hairband. Then, create a small gap in your hair above the elastic band and loop your ponytail over and down through the middle. Continue this process all the way down your ponytail to create a gorgeous mohawk pull through braid!
GET THE MOHAWK BRAID LOOK