We've caught ourselves a case of the love bug!
Happy Valentine's Day from all of us at Foxy Locks. Whether you're celebrating a Galentine's night in, or a romantic date night out, we've got the perfect #hairspo for the occasion!
Valentine's Day is known as an annual festival, dedicated to celebrating romantic love, admiration, and friendship, normally through sending gifts, flowers, or messages of affection.
If you're celebrating solo this year, why not show yourself some love with our range of luxury hair extensions, lashes and accessories? For the lovers amongst us, how about treating yourself with one of our product gift sets for your special date? We have several options to choose from to ensure that both your hair extensions and natural tresses are looking their finest.
We've curated some of our favourite products, styles, and how-to guides to get your hair romance ready. Read on to discover hair ideas for Valentine's Day.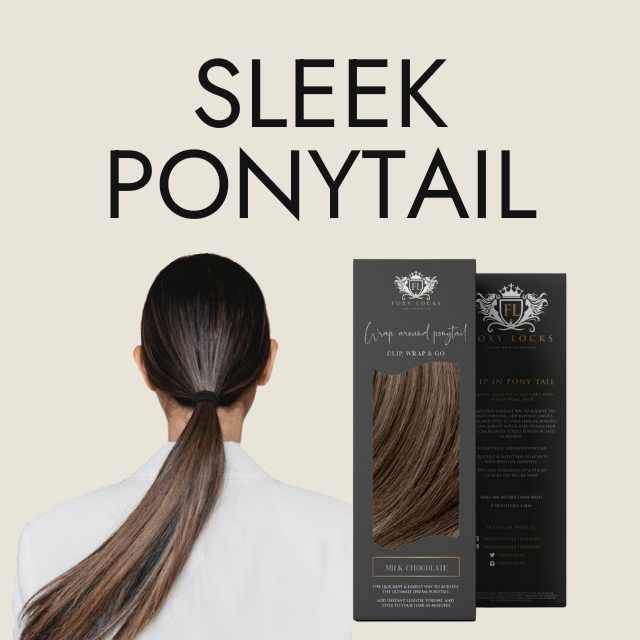 1. Sleek ponytail
For easy Valentine's Day hair, how about a sleek pony? Whether you wear it high up, or low down, this look can be adapted to any ability.
First, apply a gel to your hair and brush through from root to ends, ensuring the product is well distributed throughout. Use a comb or styling brush to gather the hair to your intended ponytail height, and secure using hair ties and grips if needed. Take your Foxy Locks Wrap Ponytail Clip In Hair Extensions and secure the grip section in front of the base of your pony, underneath the tie. Wrap the short section of hair around the ponytail's base, pulling tight to secure it. Fasten the velcro to its fastening, and secure further with hair grips. Set the look with hairspray, and comb any baby hairs or flyaways into place to ensure a sleek secured ponytail perfect for swishing the night away.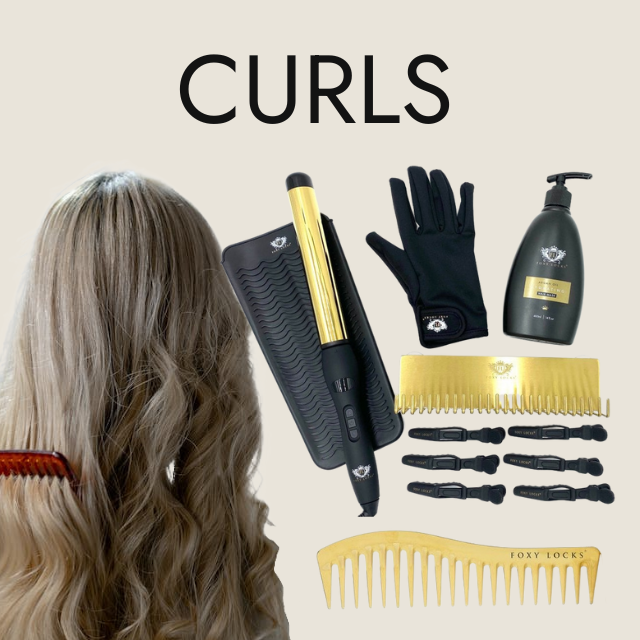 2. Stunning curls
For a glamorous, voluminous, Hollywood style look, how about using the Foxy Locks Hair Curling Gift Set for your Valentine's Day hairstyle? This look is perfect for any length, whether you're using the curling tool on your natural lengths or your luxury hair extensions.
Prior to curling, nourish your hair with our Argan Oil Hair Mask to give your locks a healthy bounce and heat protection. Brush out your hair and separate it into smaller, manageable sections using the clips included. Once the wand has heated to your desired temperature, hold the wand in your dominant hand and wear the heatproof glove on the other, and begin to wrap your hair around the barrel. For the Hollywood look, curl the hair away from your face, taking care closer to the scalp. To set the hair, lift the curl from the bottom up, into itself, making a loop, and secure it with a grip to cool. Once the full head is curled and gripped, leave for as long as desired to fully cool. Once cooled, remove the grips and allow the curls to fall into position. For a polished look, brush out the curls and use your favourite hairspray to set. For a more casual look, use a wide tooth comb to separate the curls and use your favourite volumizing spray for lift.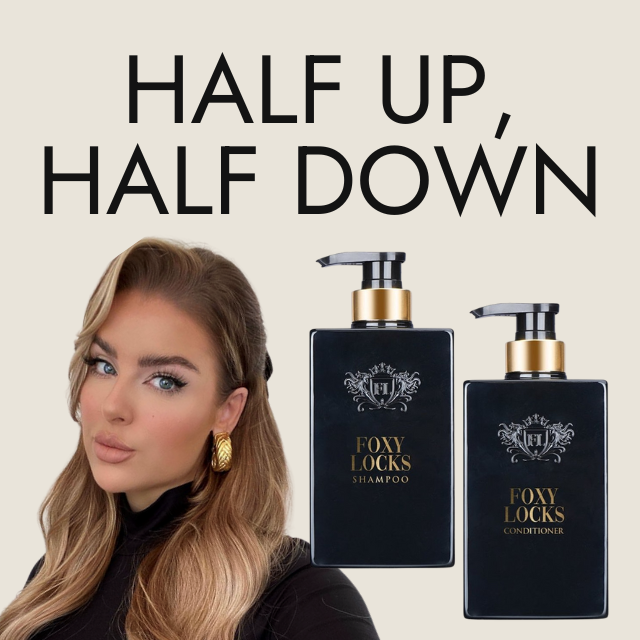 3. Half up, half down
Our favourite daytime date look is the half up, half down style. For a cute Valentine's Day hair look that takes less than 10 minutes, we've got you covered!
Start the look by washing your hair with the Luxury Duo Shampoo and Conditioner. Infused with argan oil, your locks will be left silky soft and perfect for styling. Once you've completed your usual wash and dry routine, begin by brushing out the hair to detangle.
Next, use the end of a comb to separate the hair's parting around the middle of your head, starting at the top of your ears and working your way around. Use clips or hair ties to keep the hair separated, perfecting the part by using styling gel or mousse if you wish. Take the top section of hair, and tie it into a ponytail or bun depending on your desired look. If tying a ponytail, take a 1-inch section of hair from the middle of the ponytail and wrap this around the base of the hair tie, securing it with grips. This will disguise the hair tie used and give a chicer finish. Experiment with this look by curling your ends with the Foxy Locks curling wand for a polished look or adding hair extensions underneath the parting for longer lengths. For a more casual look, pull out some hair at the front to frame the face.