Before you begin adding extra length and thickness to your locks, it's important to nail down the very basics of your hair cut and style. Where you wear your parting and how you style your bangs are the groundwork to your hair extension application, and will contribute to achieving a seamless blend and finished style.
The direction of your parting will affect how you clip or tape in your luxury Remy hair extensions, as different wefts will need placing strategically to compliment which side of your hair might require more thickness. In addition, your bangs will flatter your face shape and a touch of layering and dimension to harmonize your natural hair with the extensions.
In this guide, we delve into partings and bangs, and how you can style your hair to best suit you prior to applying extensions. Enjoy!
Middle Part
A middle parting is simple and straightforward, diving the hair evenly down the center of the scalp into two even halves. This gives balance and symmetry to your hair styles to create a sleek, polished look. Middle parts suit all hair types and textures, and are perhaps the easiest for blending hair extensions as you can ensure an even distribution of hair wefts to either side.
Side Part
Side partings are positioned off-center. They can be divided straight down, or slightly diagonal coming at an angle from their start point across to the opposite side on back of the head. Using your eyebrow as a guide, a side parting would sit anywhere from the front of the brow to the middle. The asymmetry of the hair adds volume and dimension to your look. Side partings are especially good for adding texture rather than being worn sleek.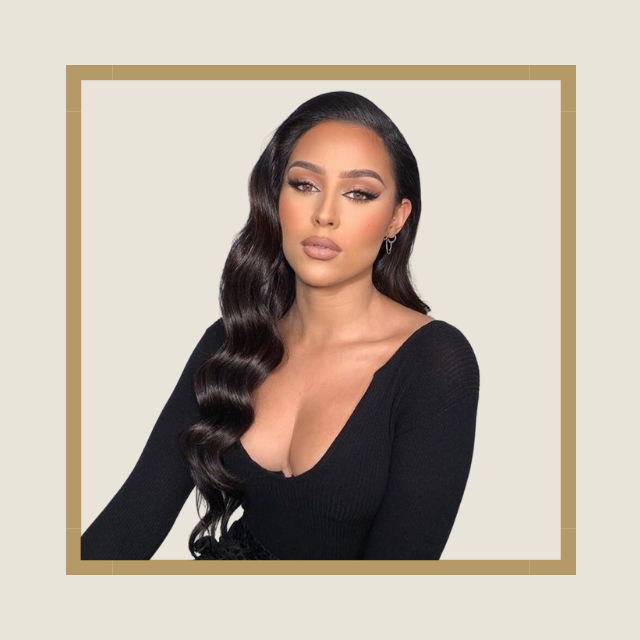 Deep Side Part
Deep side partings are the more dramatic sister of the side part, separating the hair for maximum impact and attention. Taking the pointed end of a tail comb and tracing from the arch of the eyebrow towards the hairline and back across the scalp is the perfect guide for a flattering deep side parting. We love a deep side parting for bouncy blowout hairstyles, or glamorous curls. For a pretty, dainty touch, tuck the side of the hair with less volume behind the ear. Think Jessica Rabbit!
Zig Zag Part
The zig-zag parting is one to save for your less casual hair styles. This pairs perfectly with updos for a playful and creative finished look. Again, use a tail comb to create a meandering pattern from the front of your hair towards the crown. This adds a visually interesting touch to more plain looks and can soften the appearance of a straight alternative.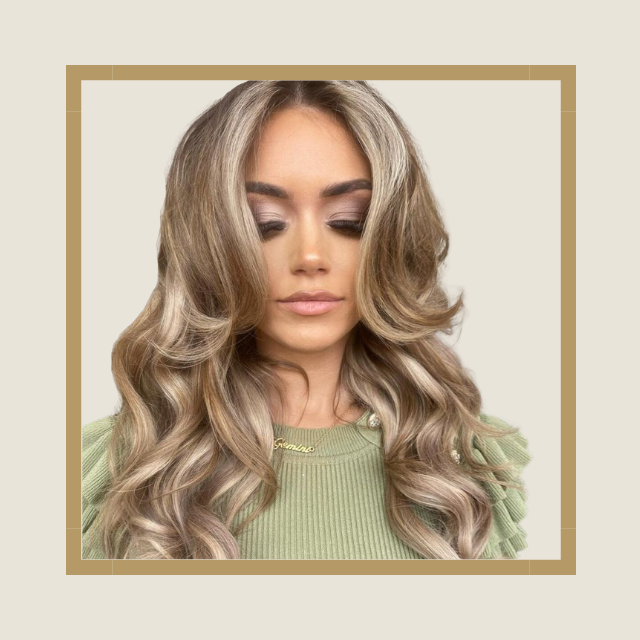 Curtain Bangs / Bardot Bangs
Curtain bangs are longer bangs in a middle parting, framing the face by falling on either side of the forehead and cheek. They evoke a romantic, vintage inspired charm similar to Brigitte Bardot and other icons of the seventies. Curtain bangs are known for their versatility, as they can be as thick or thin and as layered as the wearer desires. They can extend to the cheekbone or jaw line, again depending on preference, and can be worn tousled and messy or blown out with a roller for maximum 'swoopage'. For a modern rendition of the curtain bang, Influencer and Entrepreneur Matilda Djerf is the poster girl of the hair style.
Blunt Bangs
Blunt bangs are cut straight across the forehead in a clean, sharp line without layers or tapering. Blunt bangs create a sophisticated and modern look, adding a sense of symmetry and structure to the face. Particularly with darker hair colours, this style of bangs can appear more bold, drawing attention to the eye area. They tend to sit just above the eyebrow, or between the brow bone and the eyelid area. Taylor Swift, Jameela Jamil and Zooey Deschanel are most notable for sporting a blunt bang. To style, use a narrow barrel round brush coming from underneath the bangs, pointing a hair dryer downwards over the top. Curve the brush outward while applying heat to create a rounded, bouncy bang look. Set with hairspray and voila!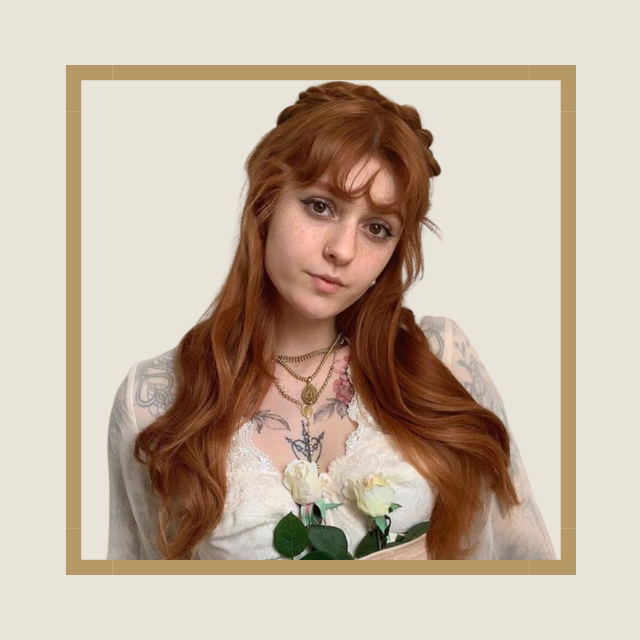 Wispy Bangs
Wispy bangs are delicately cut and have a soft, feathered appearance. They are typically shorter towards the middle and gradually taper towards the sides of the face. Wispy bangs require much thinner sections of hair at the front of the head than other bangs, as you're aiming for a lighter, finer look that centers on face framing and texture. Wispy bangs create a gentle and airy look with a relaxed and effortless vibe. They suit a diverse range of face shapes, flattering all bone structures and being versatile to complement both casual and formal hairstyles. If you're new to bangs, these are the lowest commitment and require the least amount of trimming and maintenance.
Micro Bangs / Baby Bangs
Micro bangs are ultra-short in length and sit significantly above the eyebrows. They are a bold, fashion-forward way to cut in bangs for an edgy look. Drawing attention specifically to the eyes and forehead, requiring frequent trimming to maintain their statement appearance. Micro bangs can sit anywhere from the hairline at top of the forehead to around an inch or two above the brow. This look is for the seasoned bang veterans, as it can be quite the adjustment to adapt to the unique style. Alexa Demie and Florence Pugh have been known to sport this style on their red carpet appearances.
Choosing the right parting and bangs depends on various factors, including face shape, hair texture, personal style and preference. Don't be afraid to experiment with different partings and refresh your look often so that you don't get stuck in a rut. You can always consult with a professional stylist to determine what will suit you and align with your lifestyle and routine.