Are you dreaming of having luscious, healthy, long locks? Do you want a happy scalp without irritation or flakiness? The secret could be hiding in hair oils! Natural oils have been used for centuries to promote hair growth and maintain a shiny, glossy appearance. In this guide, we explore the best oils to use on your locks, and how to incorporate them into your haircare routine.
Amla Oil
Amla oil is a natural oil derived from the fruit of the Indian gooseberry tree. It is rich in essential fatty acids, vitamin C, antioxidants, and various minerals. Amla oil can help maintain a healthy scalp by preventing dandruff, reducing itchiness, and moisturizing the skin, due to its antibacterial properties.
It is popular for its beneficial effects on hair and scalp health, known as an excellent natural conditioner. It can strengthen the hair shaft, reduce breakage, and improve overall hair quality.
Amla oil can be applied directly to the hair and scalp. Here's how to use it:
Warm the amla oil by decanting it into a heat-safe container and placing the container in a larger bowl of hot water
Ensuring that the warm oil isn't too hot to touch, begin applying to the hair in sections
Once the entirety of your hair is coated, massage into your scalp with your finger tips or a silicone massage tool
Leave the oil on for at least 30 minutes, or overnight for a more intense treatment
Wash out of your hair with a mild shampoo, you may need to shampoo your hair twice to ensure all the oil is washed out
Coconut Oil
Coconut oil is often hailed a miracle oil due to its incredible versatility. The unique structure of coconut oil allows it to penetrate the hair shaft, helping to reduce protein loss and strengthen the hair. It can leave your locks feeling softer, smoother, and more manageable.
Coconut oil can help protect your hair from environmental damage, such as sun and pollution, which can lead to dryness and breakage.
Coconut oil can be used in a multitude of ways. Here are just a few:
Pre-Shampoo. Liquify a small amount of coconut oil by warming in the microwave. Apply this to the mid lengths and ends of your hair and leave to soak in for at least 30 minutes before shampooing.
For an intense treatment, apply coconut oil to your hair and scalp, cover with a shower cap, and leave it on overnight. Wash it out in the morning for maximum nourishment.
Leave-In Conditioner. After following your usual hair wash routine, apply a tiny amount of coconut oil to the tips of your hair as a leave-in conditioner for added shine and frizz control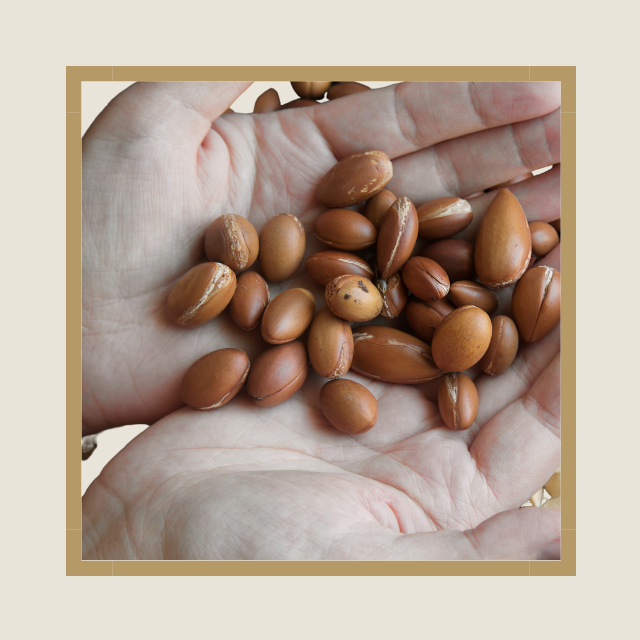 Argan Oil
Argan oil is referred to as 'liquid gold', it's a rich source of essential fatty acids and antioxidants, making it a superb natural hair conditioner. It hydrates and nourishes your hair, leaving it soft, silky, and more manageable. This oil forms a protective barrier around the hair, shielding it from sun damage, heat, and pollution.
The Foxy Locks Luxury Gold Hair Oil combines Argan oil with collagen and keratin, which work in harmony to provide deep conditioning, hydration, and rejuvenation to your hair. The Luxury Gold Hair Oil is safe to use on both your natural locks and extensions, here's how to apply:
For daily use, squeeze a couple of drops into your hand to activate the product and distribute evenly through your ends before styling
Use on wet hair to help detangle hair, add gloss & add heat protection before blowdrying
Use overnight from root to tip for a deep conditioning hair treatment. Rinse thoroughly with shampoo twice & follow with conditioner.
For use on extensions, apply a small amount on the damp hair after washing. Gently comb through the hair to get every strand and re-apply when your extensions start feeling dry or brittle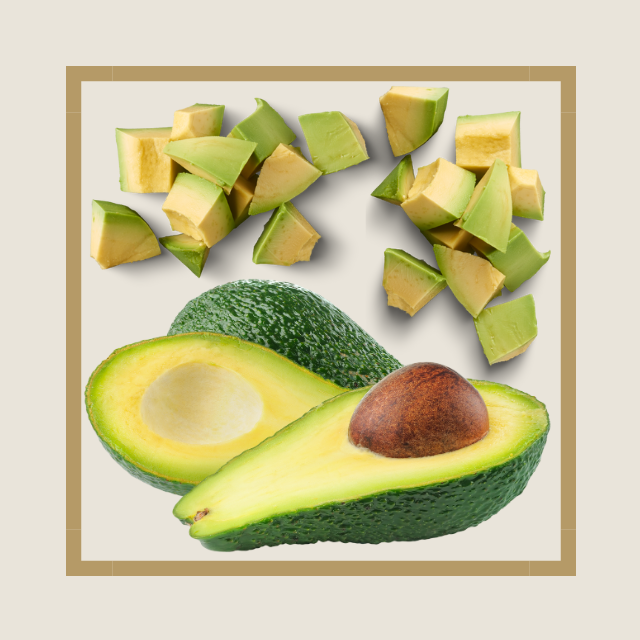 Avocado Oil
Avocado oil is a rich, luxurious oil derived from the pulp of avocados, prized for its numerous health and beauty benefits. It's packed with essential nutrients that can enhance your hair and skin care routines. The vitamins, minerals, and monounsaturated fats in avocado oil can help strengthen and repair damaged hair, reducing breakage and split ends.
Let's explore the many ways in which avocado oil can help you achieve healthier hair:
Mix avocado oil into a leave-in conditioner for maximum hydration and nourishment. Let this sit in your hair for a minimum of fifteen minutes
You can cook with avocado oil and add it to your foods as a healthy fat. Consuming avocado oil as part of a balanced diet provides nutrients that support hair health from the inside out
Decanting your avocado oil into a bottle with a nozzle means it is easier to apply directly to the scalp, perfect for soothing and moisturizing your hair from the root
It is always best practice to perform a patch test before applying new products and oils to your skin and hair. To do this, clean and dry a small patch of skin, this is typically best inside the arm or behind the ear. Apply the product you want to test, cover with a bandage or hypoallergenic tape and leave for 24 hours. If no reaction occurs, you should be safe to use the product on your skin.