Whether we like it or not, face shape plays a major role in determining which hairstyles and lengths will flatter you the most. Styling your hair according to your face shape can enhance your facial features and complement your overall appearance. Don't fret if you don't have an obvious face shape, many people fit somewhere in between the typical categories! You can always experiment with different looks and styles to assess what works best for your personal needs and lifestyle.
You can always consult with a professional hairdresser or stylist that can help to determine your face shape alongside other factors, providing personalized recommendations. Take into consideration the features you want to exaggerate, perhaps you have particularly striking eyes, or prominent bone structure? The beauty of hair is that you can highlight or disguise any characteristic.
Without further ado, let's get into each of the different face shapes, and how to style your hair according to each!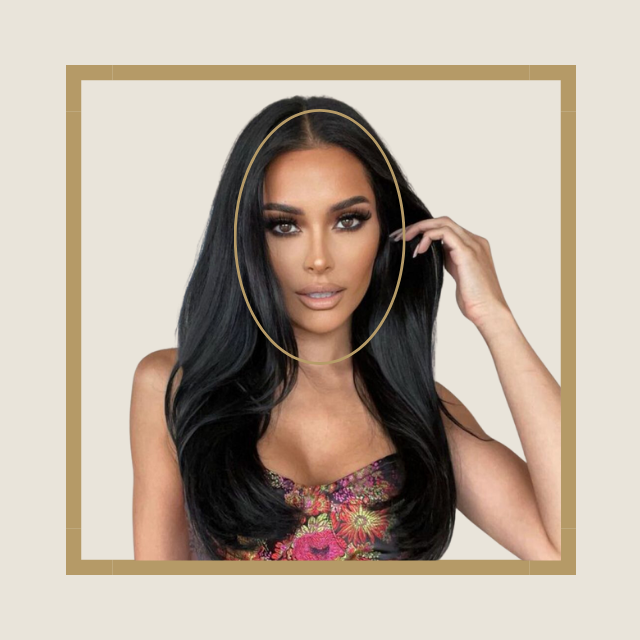 Oval
The oval face shape is considered to be the most versatile, due to their balanced proportions. The luckiest of the bunch, any hairstyle will flatter you! Oval faces are particularly symmetrical, with a width-to-length ratio that is harmonious. They also lack in sharp angles and pronounced features that are associated with other face shapes. You should consider the following hairstyles:
1.Long and natural. However your hair is naturally textured, with exaggerated lengths. Whether your hair is pin straight, wavey or curly, long hair suits you without elongating your face. If you struggle to grow your hair, why not opt for clip-in hair extensions? Allowing you to switch up your style on a daily basis.
2.Short and choppy. Whether you opt for a pixie cut or a bob, you can pull off short hair better than anyone else! Choppy textures rather than blunt lines give a bit of an edge where your face shape may lack.
3. Sleek updos. Slicked back hair is one of the top trending hairstyles of the 2020's. Why not exaggerate your ideal face shape by having it on show! Use gel or leave-in conditioner to achieve a chic appearance.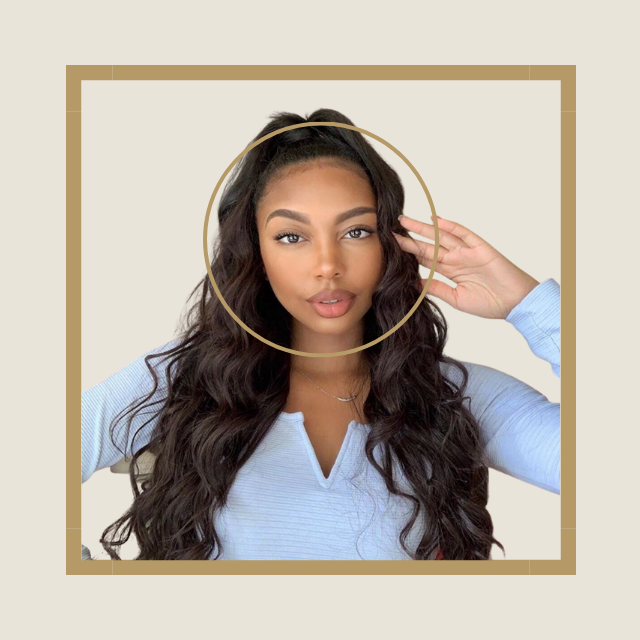 Round
Round faces are appreciated for their soft curvature, giving a youthful and inviting appearance. Round faces have particular prominence in their cheeks, with equal proportions in face width and length overall. Why not try the following hairstyles:
1.Long layers. There is definitely a style of soft wolf cut to suit you.
2.Curtain bangs. A curtain bang flicks outwards away from the face, giving the illusion of a more angular cheekbone. The length of your bang can cast shadow on your cheeks to bring out more of your bone structure.
3.High ponytail. A high ponytail with some volume at the crown can add height and create the illusion of a longer face. Using a clip-in ponytail extension will blend seamlessly with your natural locks to give a fuller, thicker appearance.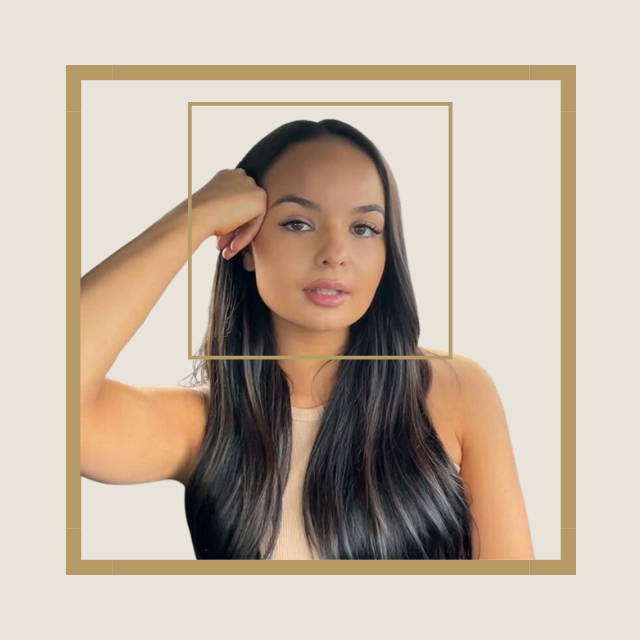 Square
Square faces have a well-defined jawline and angular features, giving an overall striking appearance. Square faces are appealing for their distinctive proportions, and whilst some may want to soften their sharp angles, they have a strong foundation for many hairstyles. Let's explore your options:
1.Soft waves. Using a thicker barrel curling wand, create soft, brushed out curls. A smooth, natural wave counteracts a chiseled bone structure to work in harmony with each other.
2.Long bob. A long bob, cut between the jaw and collar bone is super flattering for you. This elongates your face whilst still highlighting your strong cheekbones.
3.Side parting. Side partings and swooping layers can contrast and complement with the balance of your face structure. A bouncy blow-dry will accompany this style perfectly to add volume and dimension to your hair and face.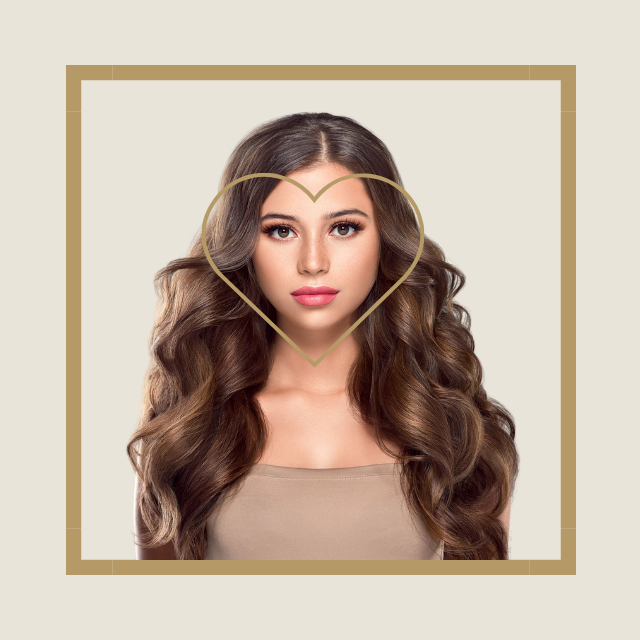 Heart
Heart shaped faces are appreciated for having a feminine and elegant appearance. Wider foreheads and narrower chins give you a delicate look which is suited to a wide range of hair styles. Try to draw attention to your eyes and cheekbones with your styling methods. These could be:
1.Fringes and bangs. Minimizing the width of the forehead, bangs are a versatile method of accentuating your eyes as the focus of your face.
2.Romantic Updo's. Messy buns, half up-half downs, and mid to low ponytails take the hair away from the face to showcase your face's natural shape. Loose textures and low maintenance styles give a relaxed, easygoing appearance.
3.Shoulder lengths. Hair at your shoulders balances out a more exaggerated forehead, with the main weight of the hair flattering a narrower chin.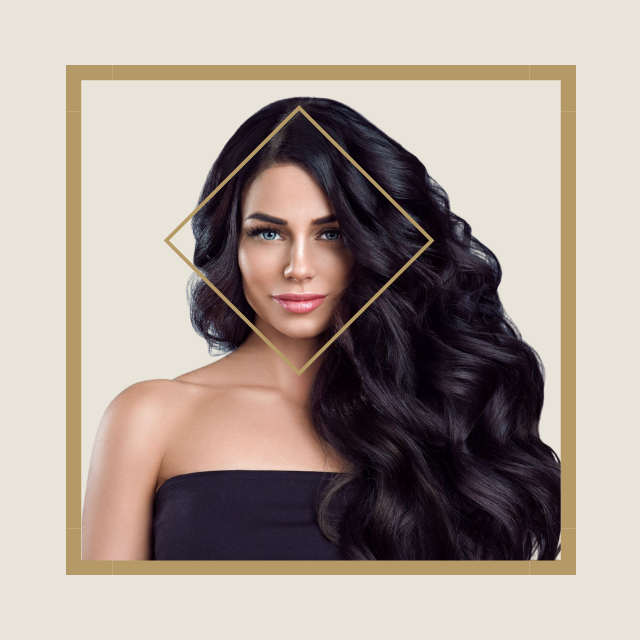 Diamond
Diamond face shapes are characterized by having a narrow chin and forehead, with wider cheekbones. Your aim is to enhance these gorgeous natural features and soften the edges. You should try the following hair styles:
1.Chin length. Bobs can help to balance a narrow chin, as the hair provides fullness where it matters.
2.Layering. Cutting layers around your cheekbones can help to simultaneously soften the angular appearance, whilst highlighting your impeccable bone structure.
3.Center parting. Having a middle part gives your face an even symmetry, balancing all features equally and harmoniously.
Remember that beauty is subjective, and there's no one-size-fits-all standard for an ideal face shape. What matters most is feeling confident and comfortable in your own skin, embracing your unique features, and choosing hairstyles that spark joy to the individual!