Happy International Women's Day from all of us at Foxy Locks!
We are in admiration and awe at the powerful, intelligent, wonderful women that show up, take charge, keep things running smoothly, and share their wisdom to help the world be a better place.
We wanted to take the opportunity to celebrate the incredible women that keep our brand thriving. From our wonderful customers, to our dedicated Founder Imogen, we appreciate and give thanks to all the women that make Foxy Locks what it is.
We've highlighted some of our most pivotal female game-changers from the past year, and how they've inspired us to level up, improve our surroundings, and appreciate the gift of womanhood!
1. Michelle Yeoh
Michelle is a Malaysian actress, who made history this year as the first Asian Best Actress winner at the SAG Awards for her performance in the sci-fi action-adventure movie, 'Everything Everywhere All At Once'. The A24-produced movie has won a sweep of awards, including recognition of Michelle Yeoh as Best Lead Performance at the 2023 Film Independent Spirit Awards. In her acceptance speech, Michelle stated "I want to dedicate this to all our mothers. Without our mothers, none of us would be here."
2. Rihanna
Rihanna is a multitalented singer, actress, businesswoman, and now mother of two. Announcing her pregnancy at one of the most prestigious live performances of her career so far, Rihanna absolutely slayed the stage of her Superbowl Half-Time show. Performing a compilation of her greatest hits, strutting her stuff on floating platforms, and plugging her beauty brand with a quick Fenty face powder touch-up, Rihanna showcased the very best of being a multidimensional mogul, performer, and all-around icon.
3. Leah Williamson
Leah Williamson is the Arsenal defender who captained the England Women's national team, leading the team to victory during the 2022 UEFA EUROs. Leah is an advocate against discrimination, campaigning for the team to wear the 'One Love' armband throughout the 2023 World Cup. She says "We're never shy in saying what we stand for, we're a squad that promotes inclusivity and equality." Recognised as an outstanding member of the community in her birthplace Milton Keynes, Leah was also awarded 'Freedom of the City', the highest honour a council can bestow.
4. Ayisha Siddiqa
Ayisha Siddiqa is the 24-year-old Climate and Human Rights activist and Earth defender. She is the Co-Founder of Fossil Free University and Polluters Out, campaigning for sustainability and environmental protection. As one of TIME Magazine's Women of the Year 2023, she is spotlighted for using her voice and her poetry to fight for a better world. "I was raised with the idea that the earth is a living being, that she gives life to you and in return, you have a responsibility," says Ayisha.
5. Michelle Obama
The former first lady has opened up raw conversations about her experiences of motherhood, being a public figure, and of her education and career. For such an influential figure, Michelle is relatable for so many, speaking honestly about navigating her feelings and struggles in her podcast and book. In 'The Light We Carry', Michelle reflects on her relationships and working through self-doubt, and their intersections with race and gender issues. Michelle encourages readers to live with boldness and have compassion for their communities.
6. Jenna Ortega
Following the record-breaking success of the Netflix original 'Wednesday' series, in which Jenna Ortega plays the lead role, she is being catapulted to superstardom through new casting announcements on an almost monthly basis. Prior to her performance as Wednesday Addams, the Latin-American 20-year-old starred in minor roles for Disney and Jane the Virgin. Now, Jenna is taking the front row by storm as a fashion icon, cracking jokes alongside Aubrey Plaza to present major awards, and is set to partake in the new Scream VI and A24's 'Alba'.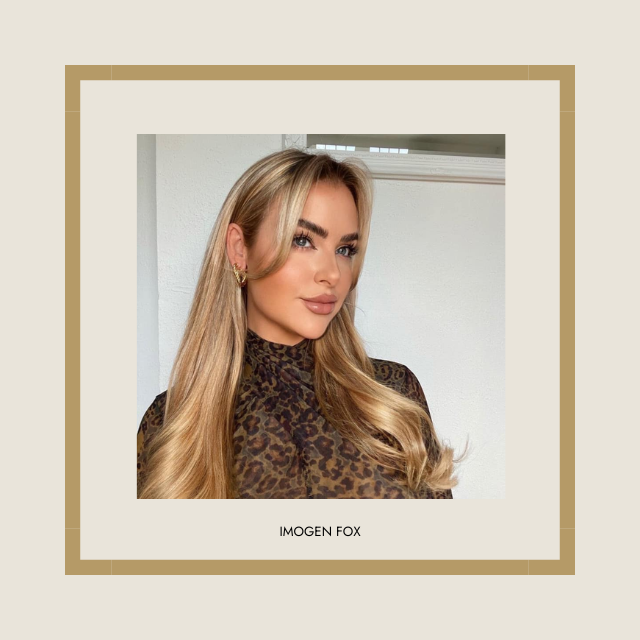 Finally, a word from Imogen Fox, Foxy Locks Founder and CEO:
"As a female CEO and entrepreneur, I am thrilled to celebrate International Women's Day. This is a day to honour the incredible achievements of women around the world and to continue our fight for equality.
Throughout history, women have faced immense obstacles and discrimination. Yet, despite these challenges, women have made remarkable contributions to society in every industry and field. From science and technology to business and beyond, women have proven time and time again that they are a force to be reckoned with.

As a leader in my own business, I am committed to creating a workplace where women can thrive and succeed. I firmly believe that diversity and inclusivity are not only morally right but are also essential for driving innovation and success. We must strive to break down barriers and provide equal opportunities for all.

On this International Women's Day, I want to express my gratitude to all of the amazing women who have inspired and motivated me throughout my life and career. I also want to encourage all women to continue pushing forward, breaking barriers, and making their voices heard. If there's one thing I've learned from my journey is you just have 'to go for it', so much time is lost in trepidation or self-doubt. Know your worth and own it!
Together, let us create a world where every woman is valued and respected, and where gender equality is a reality. Happy International Women's Day!"