The first Monday of May marks perhaps the most iconic event the fashion industry sees all year round. The Met Gala.
Celebrities, designers, and fashion powerhouses gather together at the Metropolitan Museum of Art in New York City to fundraise for the Costume Institute. The Museum's exhibition itself is curated by Andrew Bolton, whilst the event is organised by Anna Wintour.
This year's Met Gala was themed around the Karl Lagerfeld legacy. The esteemed designer passed away in 2019 after an extensive career in fashion that spanned brands like Fendi, Chloe, and most notably: Chanel. With his signature personal style and extensive design archive there were many garment influences to draw reference and inspiration from. Sunglasses, bowties, pearls, tweed and Camellia flowers were all to be expected, as well as nods of appreciation to his beloved cat Choupette.
In this blog, we'll be discussing some of the most iconic hair looks of the evening, providing step-by-step instruction on how you can recreate them according to any event – not just the A-List ones!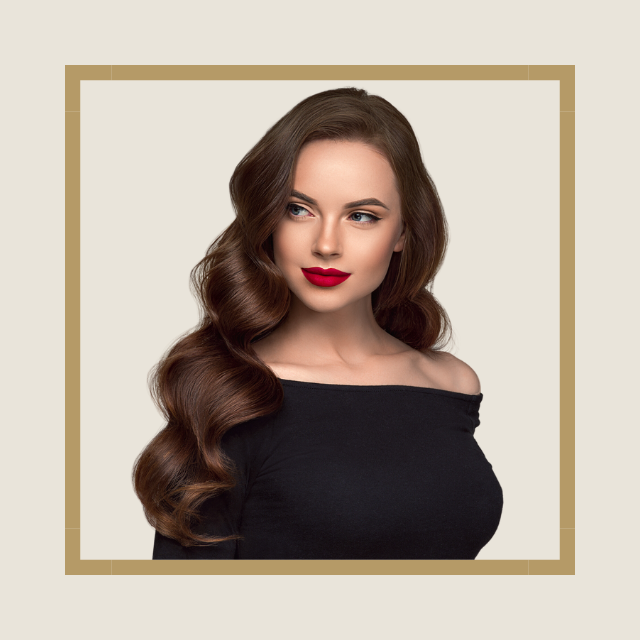 Hollywood glam
Nothing says luxury quite like the classic elegance of the Old Hollywood style glam. Actresses Margot Robbie and Jodie Comer both opted for timelessly chic deep side partings, with effortless waves and a sleek finish. Margot Robbie opted for a subtle, neutral makeup look alongside her black Chanel corset gown, whilst Jodie Comer paired hers with a bold red lip and beaded blue Burberry dress.
To achieve this hairstyle:
1. Start with clean, dry hair. Apply your favourite heat protectant product throughout your lengths to ensure minimal damage.
2. Part your hair using the end of a tail comb for precision. Section out your hair into manageable pieces and clip them out of the way until it's time to work on them.
3. Curl your hair using a wand with a 1.5-inch barrel size. The Foxy Locks Hair Curling Gift set is perfect for this look!
4. When unwrapping your hair from the wand, hold the curl in place to cool. This will help your style last all night long.
5. Once your full head has been curled, brush through with a soft bristle brush to create a soft wave that flows in a uniform direction.
6. To hold in place, spritz with a lightweight hairspray. On the side of your part with less hair, tuck behind your ear to frame the face.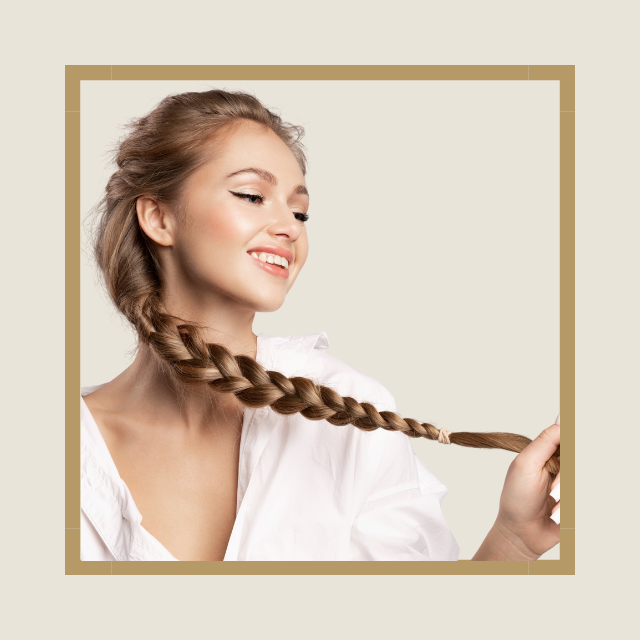 Braided excellence
It's fair to say that Billie Eilish's dark, decorated braid is in the running for the winning look of the evening. Lace, mesh, and sequinned details married together to create a stunning lingerie-inspired gown by designer Simone Rocha, which also extended to the hairstyle. Billie's jet black hair was parted down the middle, with a long braid from the back hanging over her shoulder. Adorned with ribbons and gem clips, the sparkles stand out from an otherwise moody and vampy look.
Steal the show by bedazzling your braid:
1. Part your hair down the middle, using gel to sleek hair from the centre down into a low ponytail.
2. Fix a ponytail extension into your natural hair for additional length and volume. For the best result, use the Foxy Locks 26" Clip In Extension.
3. Slide the top clip above where you have tied your ponytail, pushing down until it feels securely attached. Wrap the small section from the extension ponytail around the entirety of the extension and your natural hair tightly and grip using the Velcro fastening.
4. Use hair slides to manipulate the ponytail into your desired fastening, and set the base of the ponytail with hairspray.
5. Now, move onto a three-strand braid down the length of your ponytail. Blend your natural hair with the extensions, using gel to tame any loose pieces. Once finished, secure it with a clear elastic band.
6. Now comes the fun part! Decorate your braid however you like, adding interesting clips, ribbons, sequins or press-on hair gems.
7. Top tip: using eyelash glue is perfect for attaching gems or rhinestones around the hairline, it holds well whilst still being easy to remove!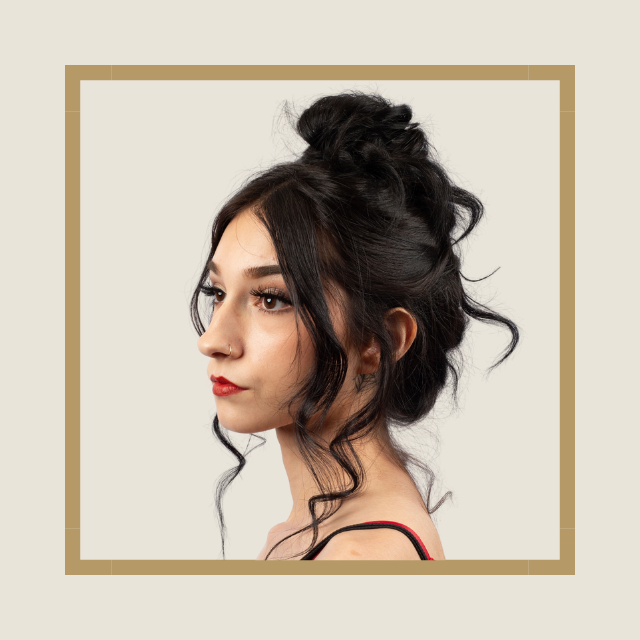 Opulent updos
Although it seemed updo's were in short supply at this year's Met Gala, we knew we could rely on the KarJenner family to pull through in the slick bun department. Kim Kardashian, laced in pearls, sported a beautiful, centre-parted face framing updo that is reminiscent of the messier 90s alternatives we've been seeing popularized again recently. Kylie Jenner, younger sister and muse in her own right, wore hers in a similarly side-parted style.
To mimic the siblings of the world's most famous family:
1. Section of the front of your hair to act as your face frame. This can be as small or wide as you prefer and parted in your desired setting. Clip in the front to hold it out of the way whilst you work on the rest of your look.
2. Brush all of your remaining hair into a high ponytail. Smooth into place using a hair oil, to nourish your natural hair whilst styling. Tie in place with a hair elastic.
3. From the ponytail, wind the hair around itself to create a bun. For a larger-looking, messy bun, wind loosely. For a snatched, sleek bun, wind tightly. Again, tie this in place with a hair elastic once you're satisfied with the size and shape you've created.
4. If you like a messy look, from the bun start to gently pull out small sections to hang loosely. You can also do the same around your hairline for more face-framing pieces. Feel free to curl or plait these if you're feeling adventurous!
5. Take your face-framing section out of the clip and decide where you want your parting, using a sectioning comb to create a crisp line.
6. Take a curling wand or straightener and curl these sections away from your face. Set the look with hair spray and you're finished!
Whilst we're disappointed we can't deep dive on ALL of our favourite looks (there are simply too many!) our final shoutouts have to go to:
1. The ever-glowing Rihanna – slays the red carpet, slays the pregnancy, slays in every aspect of existence. We bow at her feet.
2. The micro fringe trend, exhibited by Emily Ratajkowski, Lily James, and Cara Delevigne. Although we might not try this one ourselves, they looked great!
3. Amanda Seyfried's disco curls. We need to know the secret to this luxurious volume!
4. Florence Pugh's buzzcut. When in doubt – shave it off. Only Florence could get away with shaving her head and opting for a dramatic headpiece in the place of hair, and we admire her for it. She looked incredible.
That brings us to the end of the 2023 Met Gala roundup. We hope you enjoyed reading and have found some hair-styling inspiration for your next event. If you try out any of these styles, why not tag us on Instagram? We'd love to see your recreations!