Festival season is officially upon us! The next three months of the summer calendar are filled with live music events that span all genres. We'll be flocking to stages, tents and venues across the UK and overseas to get a taste of the best lineups and performances from our favourite artists and musicians.
Whether you're raving at Reading, glamping at Glastonbury, or boogying down at Boardmasters, you want your locks to look stylish and chic. We've curated a selection of our go-to festival hairstyles that are perfect for dancing the day away or to hold up across a long weekend of camping.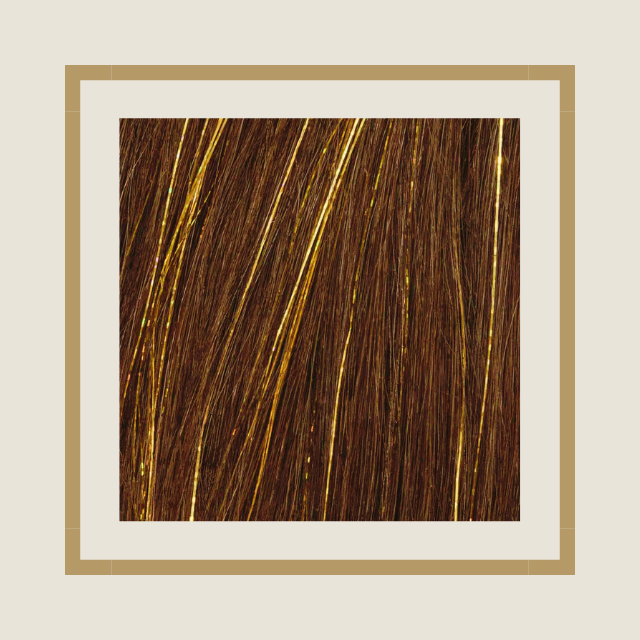 Hair tinsel
This style is perfect for a day in the sun or a night under the stars, as the hair can be worn down. The more sparkly the hair tinsel, the better! The glitter strands will catch the light, adding a shimmery appearance to your princess lengths. This style can be fiddly, so we recommend asking a friend to help you!
Starting on clean, dry hair, clip-in your Foxy Locks Remy hair extensions as you normally would. You can curl, straighten, or leave your hair in its natural texture depending on your personal preference
Taking a tiny section (around 10 strands) of hair where you want the hair tinsel to be placed, clip the rest of your hair out of the way to ensure easy access to the location
Prepare the tinsel strand by cutting it to your desired length. It will need to be long enough to loop in half and still disperse throughout your hair (you can always trim it after)
Fold the tinsel in half to form a loop and place this underneath your chosen section of hair
Bring the loose ends of the tinsel through the loop, creating a knot around the hair
Gently tug both ends of the tinsel to tighten the knot and secure it into place, it should feel firmly attached without causing discomfort
Repeat this process around the circumference of your head. This look is fully customizable so add as many tinsel shades and strands as you desire!
Face frame braids
This is another hairstyle that can be worn down, so we recommend it for day one or two of a camping festival. If you have freshly washed your hair beforehand, you should still be good to go.
Begin by styling your hair as you wish. This could be curled or straightened if you have access to plug sockets or a glam room at the festival or keep it natural if not
Take a comb and create a crisp centre parting down the middle of your head from your forehead to the nape of your neck
Use hairbands or clips to hold the two sections separate from each other
Next, use the tail comb to section off around 2 inches from the front of your hair on either side of the middle part
On either side, plait the small sections into two three-strand braids by crossing the outer section over the middle from the roots to the ends
Secure the ends in place with a small, clear elastic band. The result will be two face-framing braids in the front with the rest of your hair worn down
Customise the braids as you wish, you could add pretty beads or ribbons to this look for an added decorative touch
Glitter roots
As the festival progresses, one way to disguise greasier roots without access to showers and shampoo is to just cover them with glitter! We also recommend bringing a good dry shampoo in your luggage in the event that you can't carry out your regular hair wash routine. If you wish to, this style can be worn with your hair down, or incorporated into any of the other styles mentioned in this post.
If you're camping at a festival and haven't freshly washed your hair, start out by using a dry shampoo of your choice
Make sure the dry shampoo has been fully massaged into your hair and there are no white patches, brush out your lengths with a detangler brush and part your hair however you prefer
If you have access to gel or hair wax, place a small amount along the parting to help loose the glitter stick. If not, buy liquid glitter that dries and sets into place
Disperse the glitter along the parting and brush through your lengths to coat the hair
You can go as heavy or as light as you wish with the glitter. Buying a biodegradable glitter option will mean that you can wash it out in your usual routine
You can also use skin-friendly glitters in your festival makeup or on the body to coordinate your glam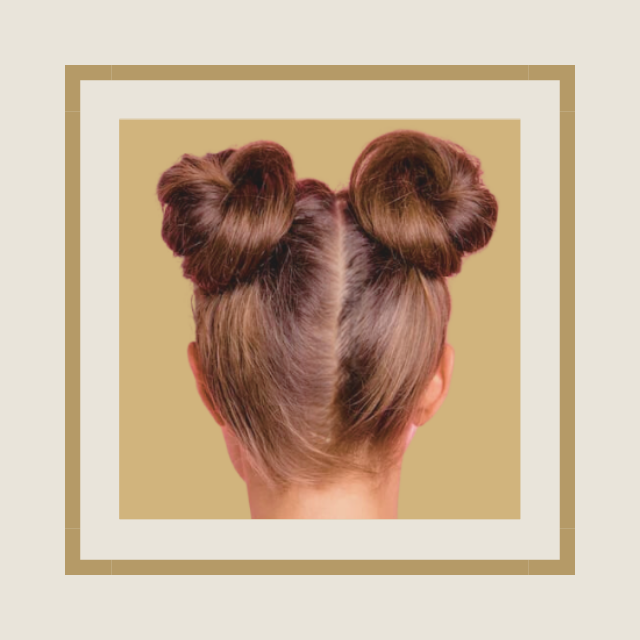 Slick space buns
If you want your hair to look glam while being up and out of your face, this is the perfect style for you. It doesn't depend on your hair being clean, so is perfect for a long weekend away from civilization to immerse yourself in the festival lifestyle.
Brush through your hair to untangle and create a middle parting
Tie the two sections of your hair apart from each other just to hold them out of the way
Decide how low or high you want to place your buns on your head
Take one half of your hair, and comb it into place to create a ponytail. Ensure there are no bumps and that the style is as smooth as possible
After you've secured the ponytail in place with a hairband, take the hair and twist it around itself until it coils into a bun
Fix in place with a hairband or some grips, and repeat on the other half of your hair. Try to make both sides even and symmetrical
Set the look with gel or hairspray if you have some. If you prefer a more relaxed appearance, gently pull some strands from the buns and around your face to hang loose and give a more casual 'lived in' feel
The beauty of festival hair is that it's so versatile and adaptable. Get creative, add some sparkle, bedazzled your lengths and have fun! Although the fashion and beauty look from Coachella seem to set the tone, there is no need to live up to the standards that celebs set. Remember that you're going to enjoy the music, make memories with friends, and dance the night away!
Let us know what festivals you're attending, and whether you're experimenting with any of these styles.