One of the many myths about wearing hair extensions is that they're damaging to your natural hair. This is not necessarily true - admittedly, too much of anything is inevitably bad for you! With proper care and application, you won't experience any issues with hair loss or scalp damage, even with consistent wear.
We're here to give you the best guidance on the proper usage of your hair extensions for maximum safety and quality, ensuring styles that last, look amazing and don't sacrifice your hair in the process!
What are the safest hair extensions for your hair?
First of all, Foxy Locks hair extensions are made of the highest quality, 100% Remy hair. This means all the cuticles of the hair run in the same direction, ensuring they are silky soft and tangle free. The clips are small, yet sturdy, with a silicone grip to stop slipping. Silicone cushions the hair for minimal damage, and the clips themselves are sewn tightly to the hair weft to keep them in place. By providing our customers with luxury quality extensions, painstakingly sourced for the best on the market, we guarantee that our products cause the least amount of damage to your natural hair.
Different extensions can cause different kinds of damage to your hair. Here, we'll break this down so that you can avoid any unnecessary damage.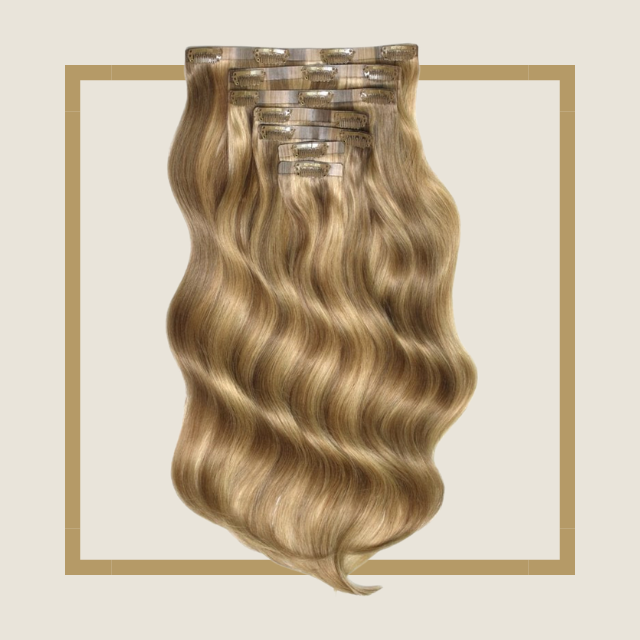 Clip in hair extensions
Clip in hair extensions are the most entry-level type of hair extension. They are designed to be easily applied, at your convenience, for a variety of looks and styles to suit daily wear. These are taken out for swimming, showering, and going to sleep, if worn and cared for according to the instruction, they will not damage your hair. Their temporary nature allows for maximum convenience, letting your roots breathe, and causing minimal tension on your scalp that might lead to hair loss. The best part of clip ins is that if a section of hair is causing you to bother, it can be unclipped and reapplied immediately!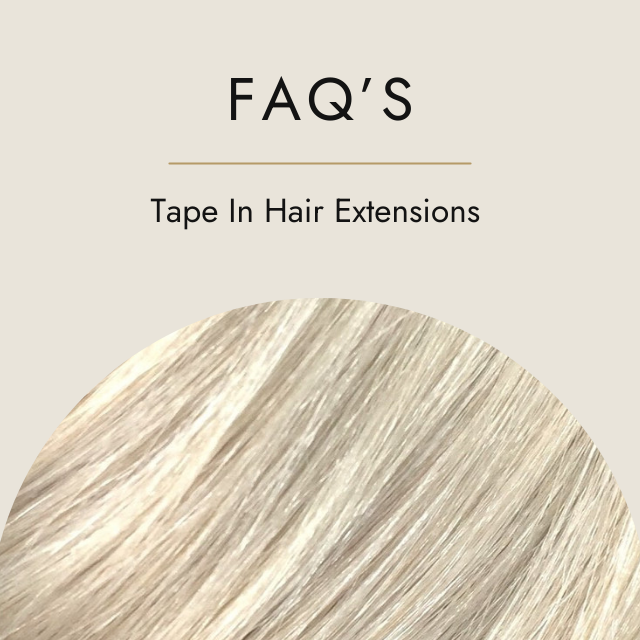 Tape in hair extensions
Tape in hair extensions are a semi-permanent option, that must be professionally applied, and last up to eight weeks. They're attached by a premium, bi-adhesive tape (essentially a skin-safe, stronger, double-sided sticky tape). Natural hair shedding is completely normal, however, this may look more exaggerated as they remain stuck to the tapes when your extensions are removed. Ensure minimal damage by making sure these extensions are removed on time, the process is carried out by a trained stylist, and giving your scalp rest between sets. Tape ins should not cause you any pain or bother, and if you find that they are then return to your hairdresser to assess their application.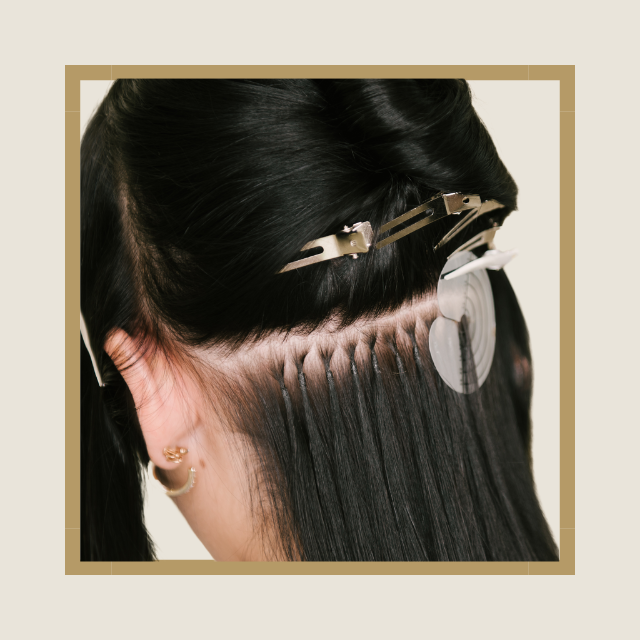 Keratin bonds
Keratin bonds are the most permanent of the offering, lasting up to 3 months. These must also be applied by a professional stylist, trained and qualified in the process. Beads of Keratin adhesive fuse extensions to your natural hair follicle, and are shaped to secure the attachment. Keratin is completely safe to use if applied properly, as it is proven to be hypoallergenic and safe for sensitive scalps. The correct placement allows a seamless, natural blend, free movement and styling, and maximum comfort as the bonds are much smaller than clips or tapes.
Washing hair extensions
All hair extensions can and should be washed. This prevents dirt and product build-up from ruining your natural hair, and the extensions too.
For clip in hair extensions, wash the hair every 6-8 times they're applied, by giving them a sink bath with shampoo and conditioner. Comb out tangles gently using a detangler brush, and allow the extensions to air dry by hanging them up, or laying them out on a towel.
For tape in extensions, start by applying specially formulated shampoo at the root and smooth it slowly to the ends. Do not scrub or use rubbing motions to lather the product, as this will tangle and damage the extensions, and could cause pulling on your roots. Conditioner can be applied from the mid-shaft to the ends, however, leave-in conditioner is a preferred option instead.
For Keratin bonds, wait 48 hours after application, and wash your hair a maximum of twice per week following. Use delicate shampoos and styling products, specifically those designed for use on hair extensions and colour-treated hair. Avoid applying conditioner anywhere near the root, as this will cause grease build-up and slippage.
Styling
For all hair extensions, always avoid salt water and pool water. Do not use heated tools anywhere near the tape of your extensions, or the keratin bonds. Always use heat-protectant products on your hair and extensions. You may want to sleep on a satin pillowcase and plait your hair before going to bed, as this will cause minimal friction and tangling. Be as gentle as possible when applying, styling, removing or washing your hair and you shouldn't experience any issues or problems.
It is important to be mindful of your natural hair type and scalp sensitivity when choosing the right hair extensions for you. If you have fine hair, thicker or longer hair extension sets that are heavier and more voluminous may weigh down your hair and cause tension. Likewise, if you find tight ponytails to be a headache-inducing style, then the weight of extensions may also cause you discomfort. Simple tricks, such as wearing your weft or clip ins a little lower down your natural hair's shaft, rather than directly at the root, may ease this feeling.