Middle Parting Fringe Tutorial
Simple yet stylish, a middle parting fringe is one of our favourite everyday hair looks. This softly curled middle parting fringe style requires minimal work while looking effortlessly glamorous!
HOW TO STYLE A MIDDLE PARTING FRINGE
When it comes to how to style a middle parting fringe, there are a few different ways you can opt for. This video tutorial and step-by-step guide will show you one of the ways we love to style our middle parting fringe here at Foxy Locks.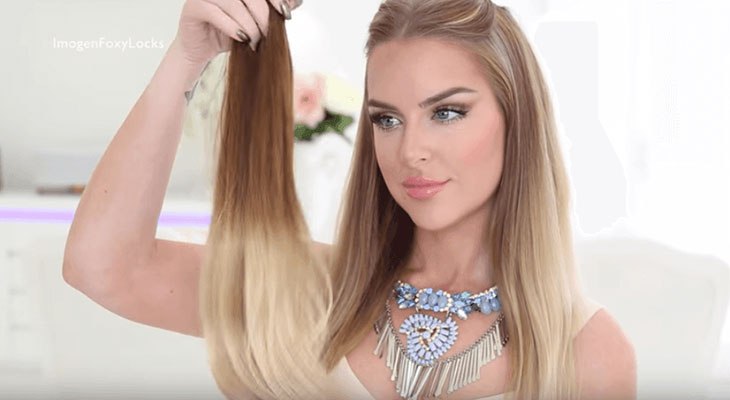 STEP 1: CLIP IN YOUR HAIR EXTENSIONS
The first step in styling your middle parting fringe is to add your Foxy Locks hair extensions for all-over volume. For a perfect everyday look, we love to just add a few hair extensions around our hair to give it a little more body and length, but you can add the full set if you want to go extra-glam!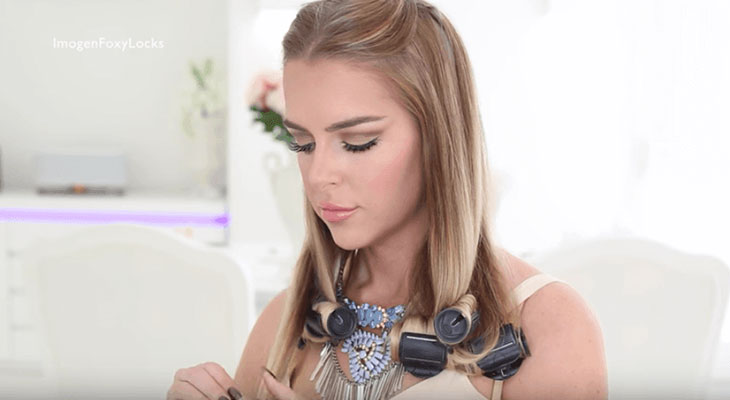 STEP 2: ADD HOT ROLLERS
Once you've clipped in all your extensions, pin back the front section of your hair and add some hot rollers up to you hair. The key to this natural look is stopping midway up each section to create a more natural-looking, effortless wave. Leave these for around 15 minutes before gently taking them out.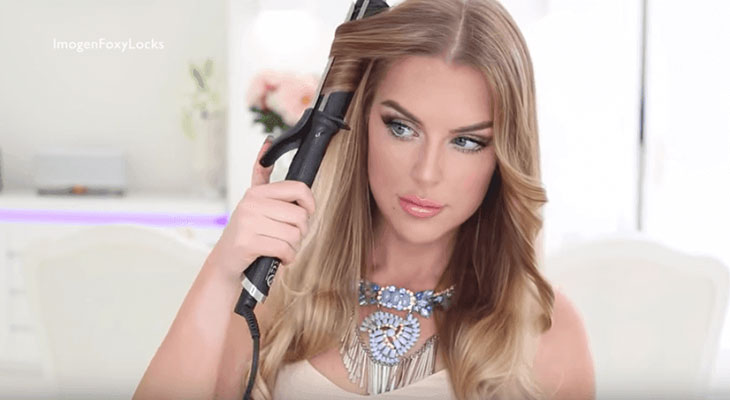 STEP 3: CURL THE FRONT OF YOUR HAIR
Once you've got your natural waves, unpin the front section of your hair and use a thick-barrelled curling wand to curl small sections of your hair outwards, away from your face. Using a tong for this part helps to create a more controlled wave that you can take higher up each section.
After you've completed one side, simply repeat this process on the other side of your hair!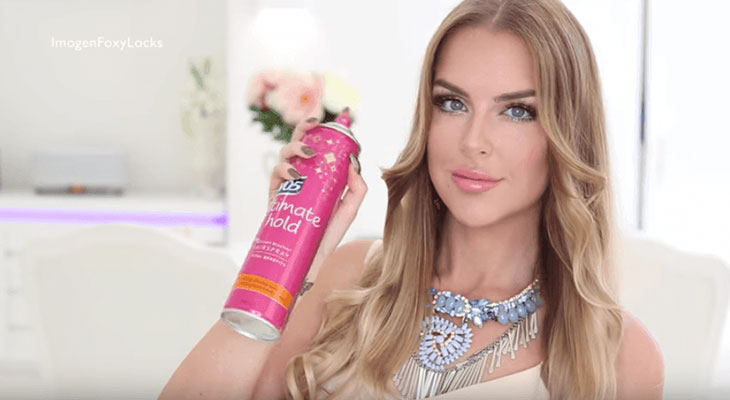 STEP 4: USE HAIRSPRAY
Keeping your curls in place is an important step when it comes to how to style a middle parting fringe. So, once you've got them perfected, give each section around the front a spritz of hairspray to keep them in place and prevent them from dropping throughout the day.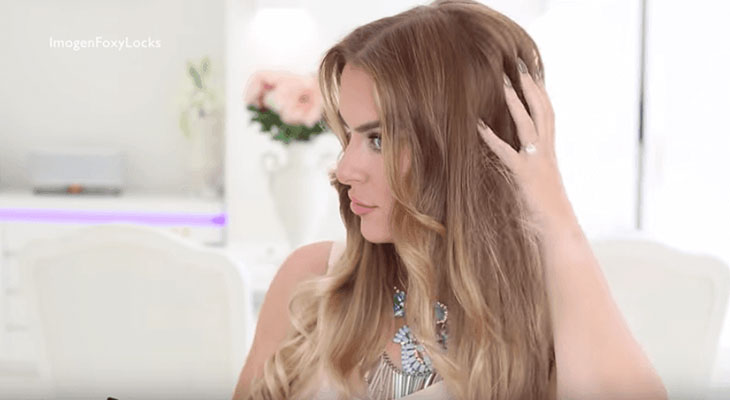 FINAL STEP: TEASE AND BACKCOMB
Finally, the last step for your middle parting fringe is to tease and backcomb your hair a little at the root to give a bit of extra volume and spray once more with hairspray to help it hold and provide texture. Next, simply take a brush and gently run it over your curls to take out any knots and create a perfect finish.
And voila, you have a gorgeous middle parting fringe that's super easy to do!
GET THE MIDDLE PARTING FRINGE LOOK