Ariana Grande Hair Extensions Tutorial
From her long, swishy ponytail to her half-up half-downs, Ariana Grande's volumised up-'dos have become almost as iconic as her catchy tunes. Now, with our Ariana Grande hair extensions here at Foxy Locks, you can easily achieve all her signature looks for yourself.
HOW TO DO ARIANA GRANDE HAIR
To learn how to do Ariana Grande hair and work one her most iconic looks, watch our simple Ariana Grande hair tutorial and follow our step-by-step guide inspired by her Side to Side music video.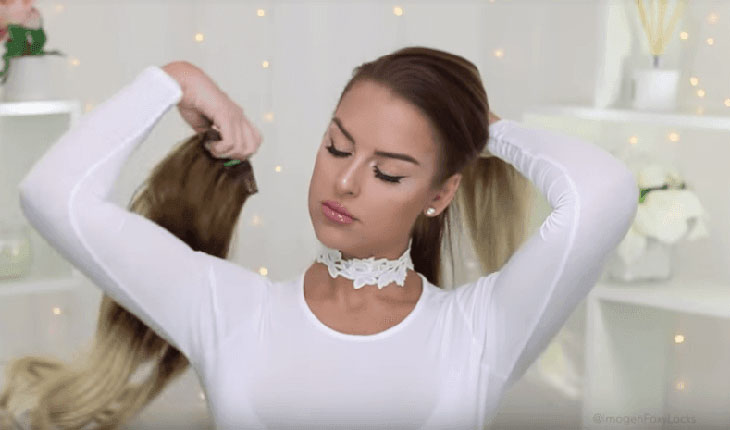 STEP 1: CLIP IN YOUR HAIR EXTENSIONS
In true Ariana style, first, you'll need to clip in your hair extensions. The thicker and longer the better to nail her look! Starting at the back of your head, add in as many extensions as you need to get the long and voluminous mane you'll need for this style. Once you've added your extensions, you're ready to move onto the next step.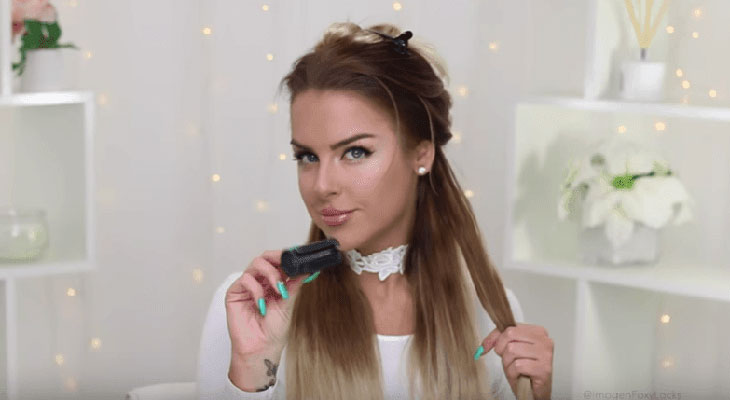 STEP 2: ADD HOT ROLLERS
Once you've added your Ariana Grande hair extensions, start by sectioning your hair into a half-up, half-down to make it easier for you to style. Next, add hot rollers all throughout your hair in stages, taking down sections at a time to ensure you get an even coverage with your rollers.
Leave a section at the front of your hair to style separately in a moment.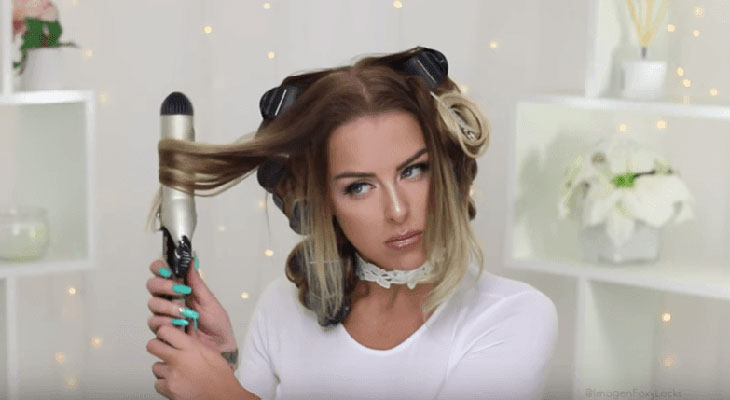 STEP 3: USE YOUR CURLING WAND
Once you've added your hot rollers throughout your hair, take the remaining section you've left at the front and use a curling wand to create more controlled curls that frame your face. You can pin these back for a few minutes to prevent them from dropping. Then, once your rollers have been in for around 15 minutes (or their specified amount of time) gently take them all out.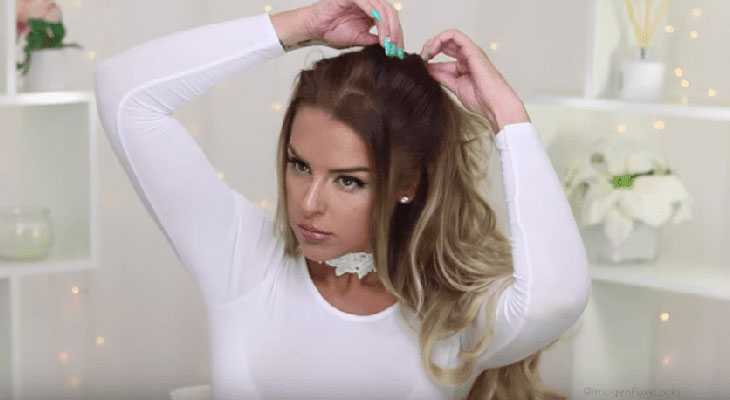 STEP 4: CREATE VOLUMIZED HALF UP HAIR
Once you've got your bouncy curls, the next step in getting Ariana Grande hair is to style the front! Concentrating on one side of your head at a time, bring up the front section of hair and backcomb at the root to create extra volume.
Next, leave a small section of hair at the front to frame your face, then pull the rest back and push it forward gently to create a high, voluminous half-up look. Secure with pins and repeat this same process on the other side of your head, making sure your parting blends seamlessly in the middle. You should be left with two symmetrical pinned-back sections of hair that create Ariana's signature half-up, half-down 'do.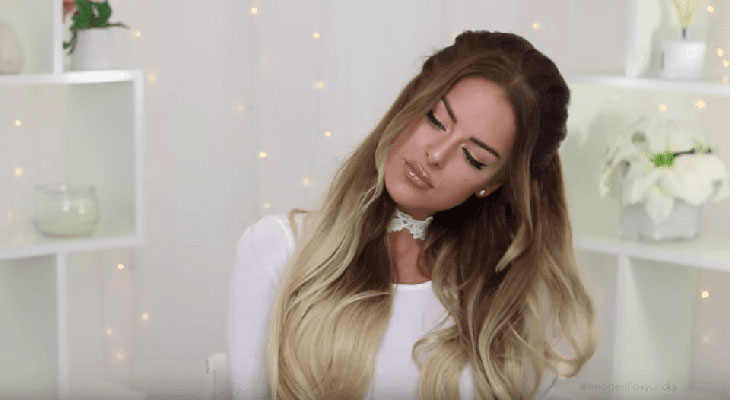 FINAL STEP: FINISHING TOUCHES
To finish your Ariana Grande hair, gently curl the remaining front sections you left out in the previous stage to create a light wave. Next, backcomb all the rest of your hair again to make it as volumised as possible. Finally, spritz your hair all over with hairspray to prevent flyaways and ensure it holds in place all day!
GET THE ARIANA GRANDE LOOK