Space Buns Hair Tutorial
Known as space buns or double buns, this '90s-inspired look is perfect for festivals, nights out or your day-to-day up-'do. Favoured by the likes of Khloe Kardashian and Hayley Baldwin, space buns are a simple-yet-stylish look you can easily achieve yourself.
HOW TO DO SPACE BUNS
Ready to get space buns hair? Watch our simple space buns tutorial video, follow our step-by-step guide and learn how to do out-of-this-world space buns like a pro.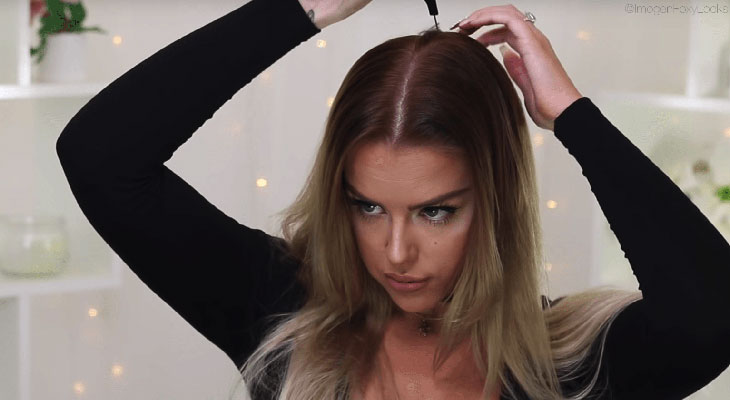 STEP 1: CREATE A CENTRE PARTING
First, start by brushing your hair to ensure it's smooth and ready to style. Then, make a straight centre parting down the middle of your head and tie one side up and out of the way to ensure it doesn't get in the way while you concentrate on the other section.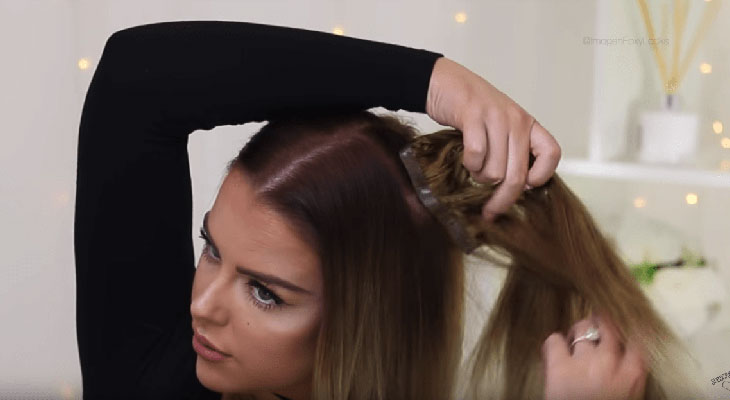 STEP 2: CLIP IN YOUR HAIR EXTENSIONS
Next, take a small section of hair from the middle of your head close to your parting and tie this with a hair bobble to create a small ponytail at the top-middle section of your head.
Then, taking your Foxy Locks clip-in extensions, clip in all three wefts around the base of this mini ponytail until the bobble is hidden. This will give your space buns an anchor to be created around and ensure they're nicely thick and volumised, particularly if your hair is on the finer side.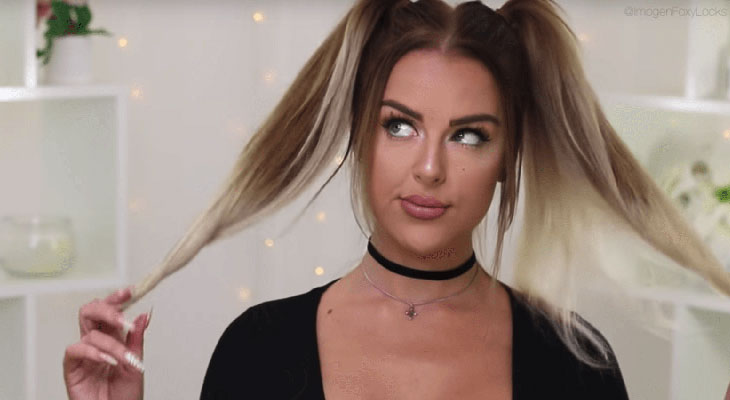 STEP 3: CREATE TWO HIGH BUNCHES
Once you've secured your clip-in extensions, brush your small ponytail out to ensure there aren't any tangles when you're creating your space buns. Next, gather up the rest of your hair from this side of your head and secure it all into a high pigtail at the back of your head, ensuring your extensions are hidden in the middle.
For an extra 90s-inspired look, pull a few strands from the front of your hair and temple to frame your face. Then, repeat the exact steps on the other side of your hair until you are left with two high bunches on either side which will soon become your space buns.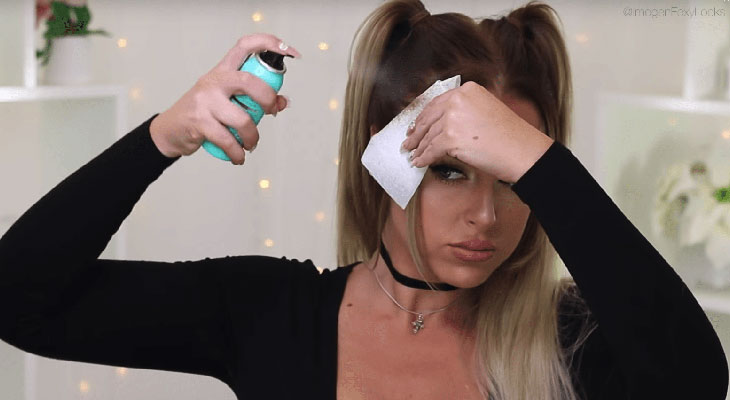 STEP 4: TOUCH-UP ROOTS AND BACKCOMB
If your hair is fine or you simply want to ensure a completely flawless finish, consider using a root touch-up spray at this point to fill in your parting slightly and any cover-up any areas at the sides where your scalp may be slightly visible – we've heard this is a top tip the Kardashians use!
Then, to give your bunches extra volume, gently backcomb each side, ready for the final step for perfecting your space buns hairstyle.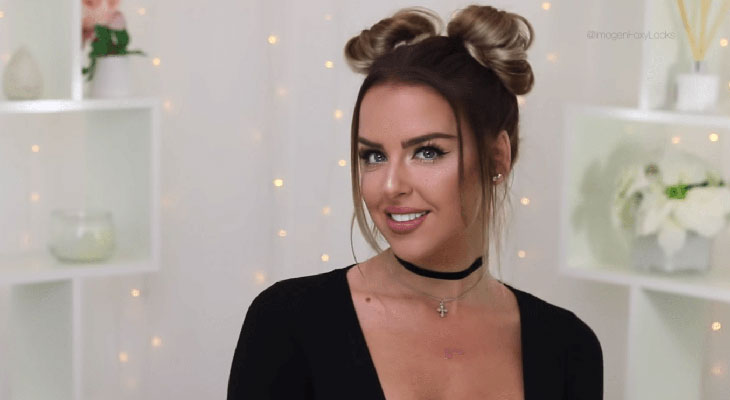 FINAL STEP: CREATE YOUR SPACE BUNS
To create your space buns, take one of your bunches and twist the hair slightly down the length of the pigtail in a spiral. Next, coil your hair around the base of the bobble to create a bun shape and secure tightly with another bobble before gently pulling and manipulating the bun slightly for more volume.
Finally, simply repeat the same process on the other side, ensuring your buns look as symmetrical as possible. Secure any loose areas of each bun with hair grips and your space buns should stay in place all day!