Kim Kardashian Hair Tutorial
Kim K regularly rocks a variety of covetable hairstyles we love and this is just one of them! This Kim Kardashian cornrows look is super sleek and versatile, perfect for dressing up or down for day-to-day glam.
HOW TO GET KIM KARDASHIAN HAIR
Want to learn how to get Kim Kardashian hair? Our simple video tutorial and step-by-step guide will show you how to get her gorgeous double dutch-braided look for yourself.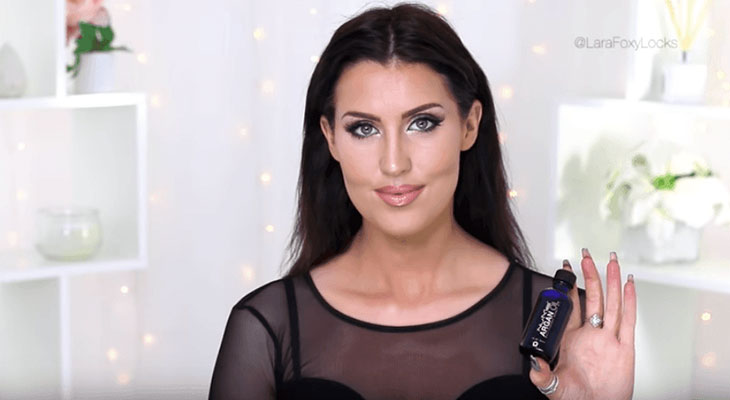 STEP 1: USE A SMOOTHING SERUM
First, start by taking a little bit of hair serum and work in through your hair to ensure it's super smooth before you style.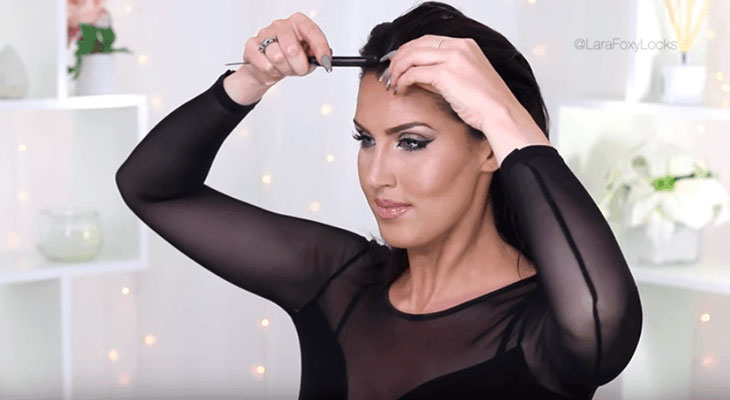 STEP 2: SECTION YOUR HAIR
Using a pintail comb, make a centre parting. Clip back one side of your hair to keep it out of the way. Then, take the loose side of your hair, neatly separate out the top section and clip both separated sections back. Do the same for the other side of your hair so you're left with four sections.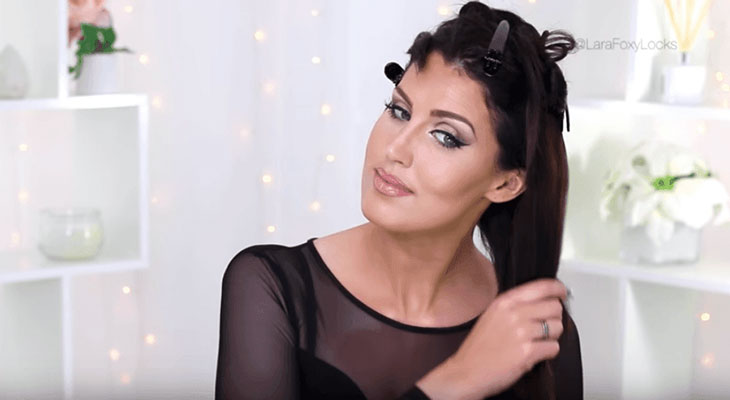 STEP 3: CLIP IN YOUR HAIR EXTENSIONS
Next, take one bottom section down and clip in your hair extensions down towards the nape of your neck. Repeat this process on the other side of your head and pin both these sections back again.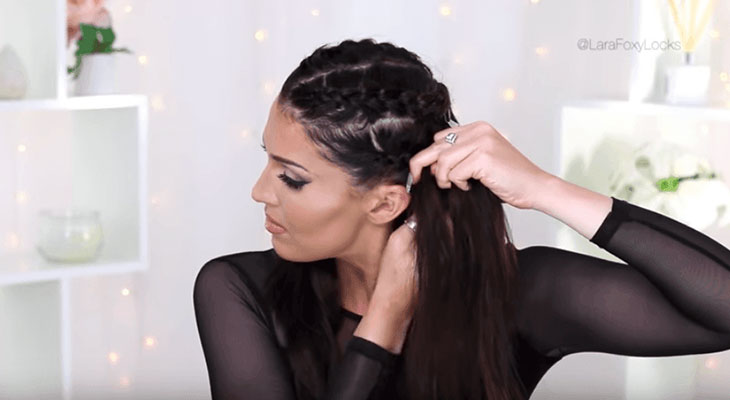 STEP 4: DUTCH BRAID YOUR TOP SECTIONS
First, spray your hair with hairspray to give your hair more grip and prevent flyaways. Then, take the top section of your hair and begin dutch braiding it into tight Kim Kardashian cornrows, starting right at the front and working your way across the top of your head. Secure with a bobble and repeat this on the other side.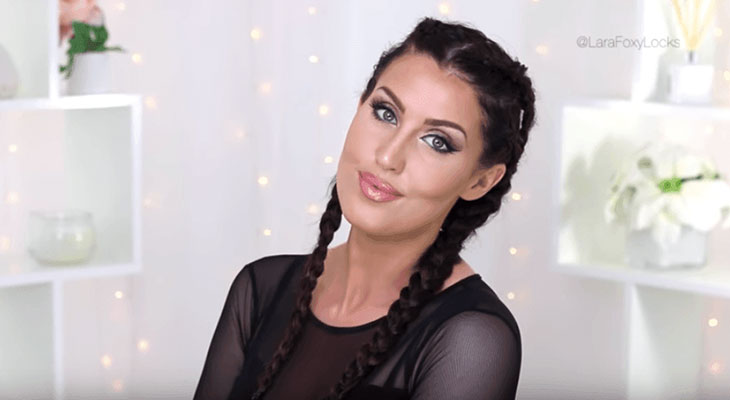 FINAL STEP: DUTCH BRAID YOUR BOTTOM SECTIONS
Once you've tightly braided both top sections of your hair, simply follow this same process on the bottom two sections. When you reach the end of your plait from your top section, incorporate it into your bottom braid by plaiting around it. Repeat this on both sides of your head and finish the look by gently pulling each braid to make each plait thicker.
GET THE KIM KARDASHIAN LOOK