Khaleesi Hair Tutorial
Game of Thrones may be over but our love for Khaleesi hair isn't! Daenerys' beautifully braided hairstyles gave us serious hair envy, so we've created an easy guide to how to do a side braid inspired by her most iconic looks.
HOW TO DO A SIDE FRENCH BRAID
Khaleesi hair is all about the long, intricate braids, so this side braid look is perfect for stealing her style. With this video tutorial and step-by-step guide, we'll show you how to do a side french braid worthy of the mother of dragons!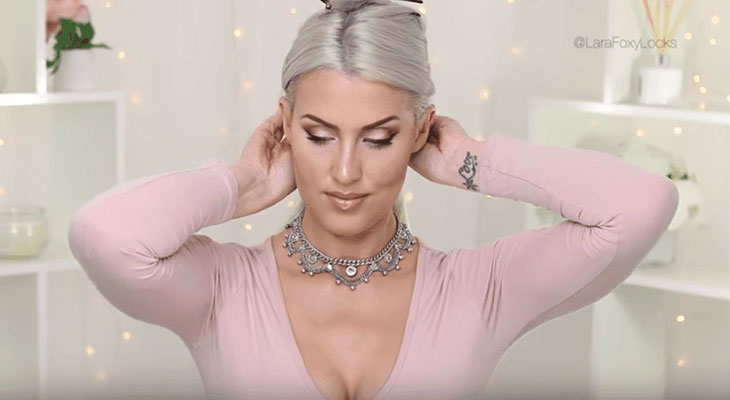 STEP 1: CLIP IN YOUR HAIR EXTENSIONS
First, start by preparing the ends of your hair with some hair serum to make it super smooth, then brush through with a detangling comb so it's ready to style. Next, starting at the nape of your neck, add in your Foxy Locks hair extensions for the extra length you'll need for this look. As this is a side braid, add more of your extensions to one side of your head.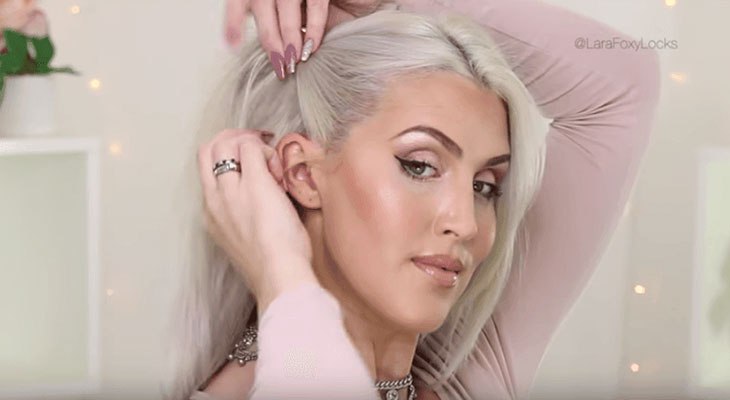 STEP 2: TWIST YOUR HAIR TO ONE SIDE
Then, start your side braid by taking a section of hair from the front of your head and twisting it around itself. Gather more hair as you keep twisting until you've included all the hair from this side and follow your hairline round to the back of your head before securing with kirby grips.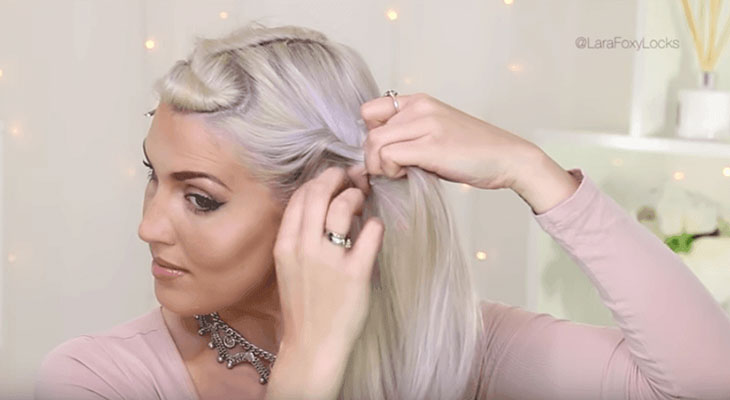 STEP 3: CREATE A SMALL PLAIT
Next, section off your fringe or small front section of hair and clip it out of the way. Then take another medium section at the front and create a standard three-strand plait and secure with a clear band. Gently pull the braid to make it thicker before securing along the side of your hair with kirby grips.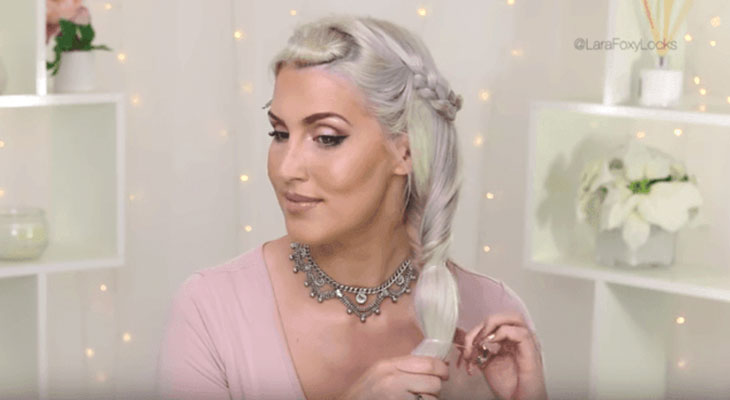 STEP 4: CREATE YOUR SIDE BRAID
Now, brush your hair to smooth it and tie it into a low side ponytail with a clear elastic hair band. Next, create a small gap in the ponytail above the bobble and pull your hair up and over through this loop. Repeat this process all the way down the length of your ponytail and once you've created all your loops and secured the final one with an elastic band, gently pull them to make them thicker.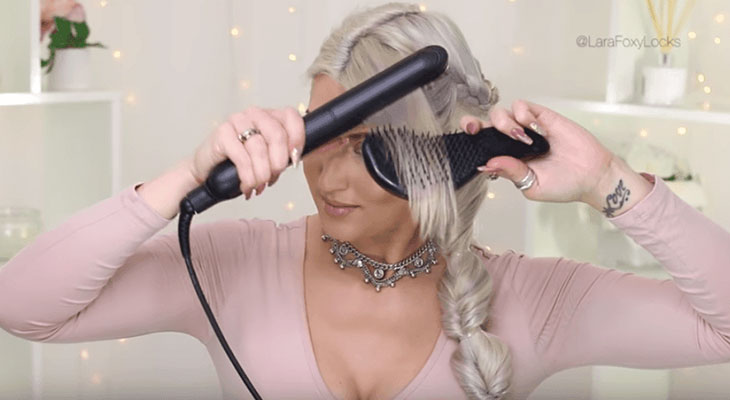 FINAL STEP: CURL YOUR FRINGE
Finally, take the front section of hair you pinned to the side and use some straighteners to lightly curl it up and away from your face. Spray all your hair with hairspray to ensure there are no flyaway hairs, and you're left with gorgeous Khaleesi hair you can wear for any occasion!
GET THE KHALEESI HAIR STYLE