High Ponytail Tutorial
Sleek and sophisticated, a long, high ponytail is one of our favourite on-trend looks to achieve with our hair extensions. With our simple video and step-by-step guide, you can learn how to do a high ponytail worthy of Kim Kardashian and Ariana Grande.
HOW TO MAKE A HIGH PONYTAIL WITH SHORT HAIR
Hair lacking length but want to work this look? With our Foxy Locks hair extensions tutorial, we'll show you how to make a high ponytail with short hair!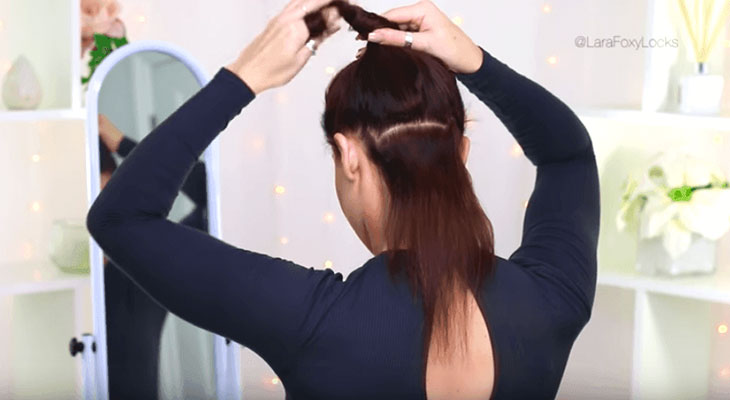 STEP 1: CLIP IN YOUR HAIR EXTENSIONS UPSIDE DOWN
First, brush out and section your hair. Next, starting just above the nape of your neck, clip in your Foxy Locks hair extensions, making sure to leave enough hair underneath your extensions to cover the appearance of the wefts. As we're making a ponytail, it's important to clip in your extensions upside down for this style.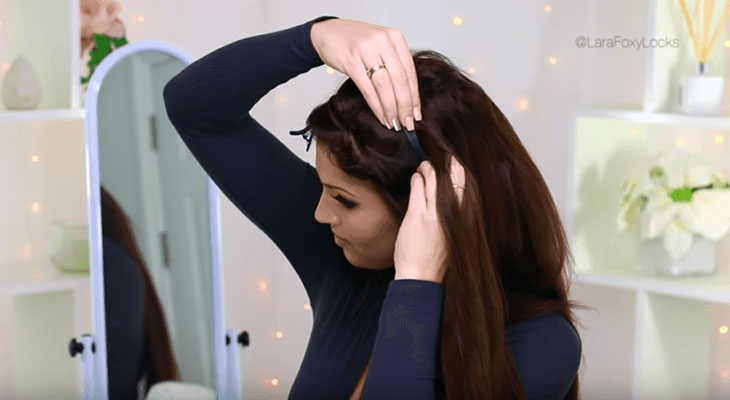 STEP 2: ADD MORE EXTENSIONS
Once you've added your hair extensions in around the back of your head, section the side of your hair and add in 2-clip weft extensions, this time flat against your scalp. Repeat this on the other side. Next, take another 2-clip weft and add it flat against the top of your head at the back, in the direction of your hair.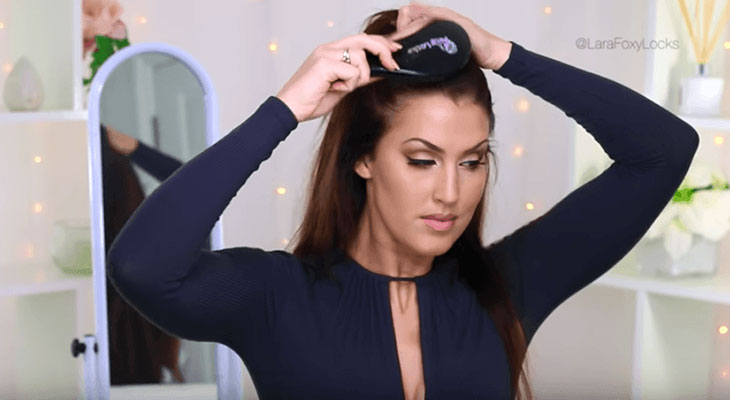 STEP 3: BRUSH BACK YOUR HAIR
Next, brush your hair back and gather it all into a high, tight ponytail. Brush out the sides and the back to smooth any bumps before securing with a hairband. Pull your hair to tighten the bobble and create a lot of tension.
STEP 4: HIDE SHORT HAIR IN YOUR PONYTAIL
To hide the appearance of any short hairs from your natural hair sticking out of the top of your ponytail, add these to a section of longer hair extensions and wrap your hair tightly around your hairband, securing with hair pins.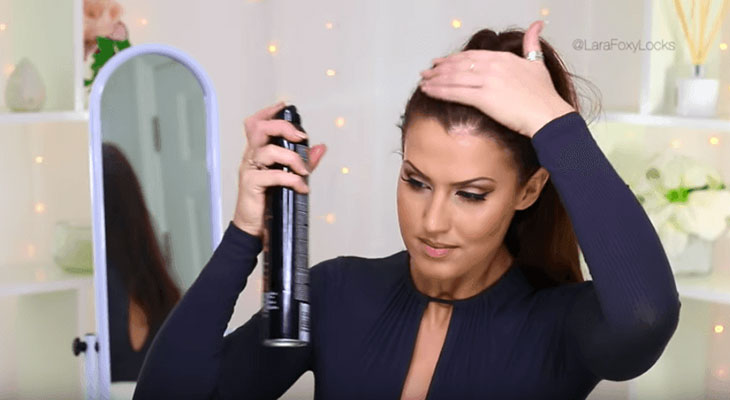 FINAL STEP: SPRAY WITH HAIRSPRAY
Finally, smooth out your finished style and prevent any flyaways by spraying your hair with hairspray and pinning back any loose strands where needed.
GET THE HIGH PONYTAIL LOOK