Half Up Half Down Bun Tutorial
Simple yet oh-so-chic, a half up half down bun is a classic look favoured by many celebrities, including Khloe Kardashian. Perfect for dressing up or down, a half up top knot is one easy hairstyle well worth knowing how to nail.
HOW TO DO A HALF UP HALF DOWN TOP KNOT
To help you perfect the popular style, here at Foxy Locks, we've created a video and guide to how to do a half up half down top knot in just a few easy steps.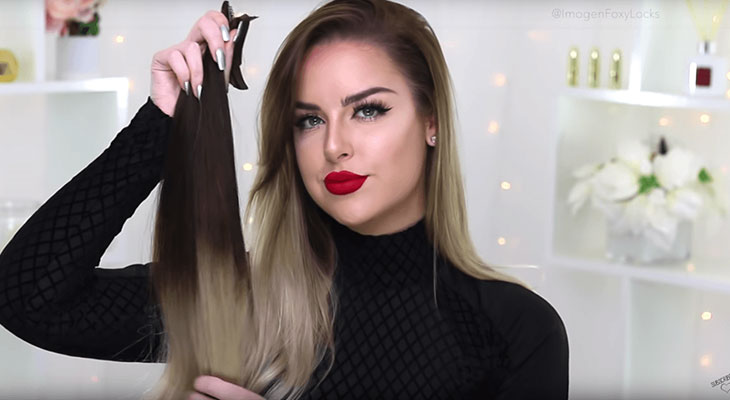 STEP 1: CLIP IN YOUR HAIR EXTENSIONS
When it comes to how to do a half up half down top knot, adding your extensions is one of the most important parts for ensuring lots of volume and body, particularly if your hair is on the finer side.
To add your extensions, start by clipping your Foxy Locks extensions at the back of your head and to each side of your head if needed.
STEP 2: SECTION THE FRONT OF YOUR HAIR
Next, section the front of your hair back into a triangle shape along the top of your head, making sure you've taken an even amount from both sides. Secure with a clear elastic band so you have a small ponytail at the top of your head, which will soon become your half up half down bun.
Tip: you may find it easier to use a pintail comb to get each parting nice and even.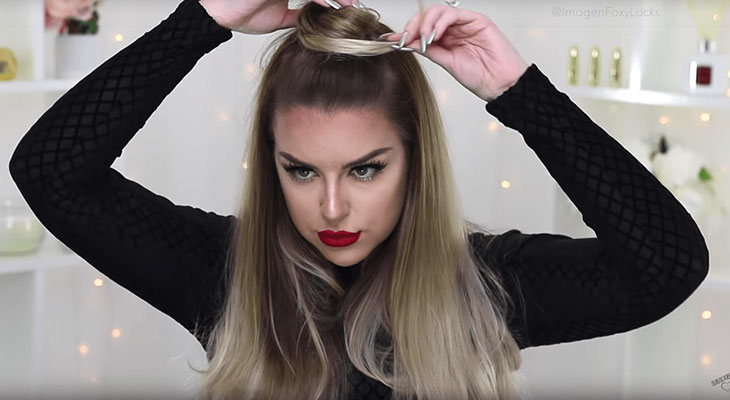 STEP 3: CREATE YOUR HALF UP HALF DOWN BUN
Once you've created your half up half down ponytail, backcomb it at the base for extra volume and give it a spritz with hairspray to add more texture to work with. Next, twist and coil your ponytail around the bobble to form a half up half down bun close to your head and secure it with hair grips to keep in place.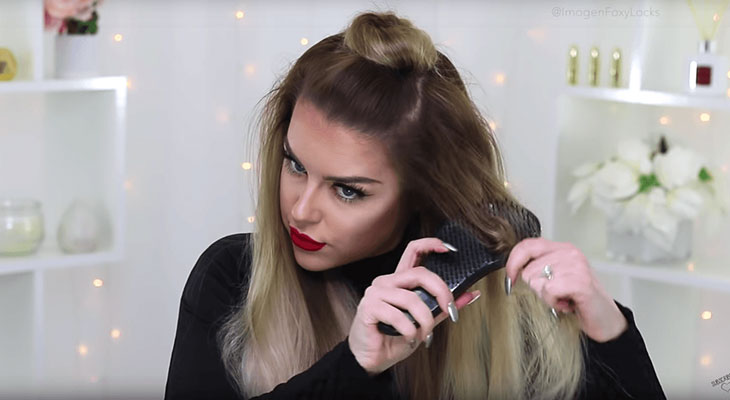 STEP 4: BACKCOMB AND BRUSH OUT YOUR HAIR
Once you've secured your half up half down top knot, you can concentrate on the loose sections of your hair. Volume and body looks best with this style, so, to avoid your locks looking limp, create more texture by backcombing your hair at the root. Once you've sufficiently backcombed, gently brush it out and smooth, ready for the final steps.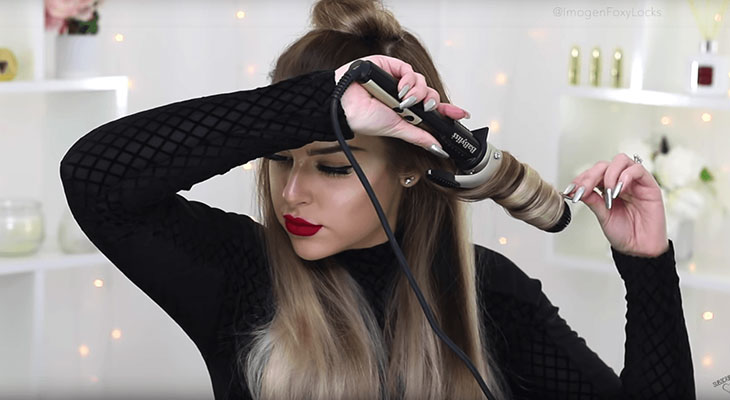 FINAL STEP: CURL YOUR HAIR
Finally, to complete your half up half down bun, curl your hair in loose, natural waves across both sides of your head using a curling wand. Spray your curls lightly with hairspray to provide extra texture and keep them from dropping.
Know you know how to do a half up half down top knot, you can style this look for a wide variety of occasions, whether casual or glam!
Now you have the perfect half up half down top knot ready to style for a variety of occasions!
GET THE HALF UP HALF DOWN BUN LOOK