Fishtail Ponytail Tutorial
Elegant, stylish and a little bit boho, we love the versatility of a fabulous fishtail ponytail. If you're looking to enhance your usual up-'do, a simple fishtail braid is a great style to try.
HOW TO DO A FISHTAIL BRAID IN A PONYTAIL
Want to learn how to do a fishtail braid in a ponytail easily yourself? Our simple video tutorial and step-by-step guide will show you how to create the perfect fishtail ponytail.
STEP 1: CLIP IN YOUR HAIR EXTENSIONS
To begin, start by adding your Foxy Locks hair extensions to give your hair the thickness and length you'll need for this look. Do this by creating a small ponytail at the top of your head to act as an anchor for your extensions and clip them the base. You can use a few pieces or a full set, depending on the volume you require.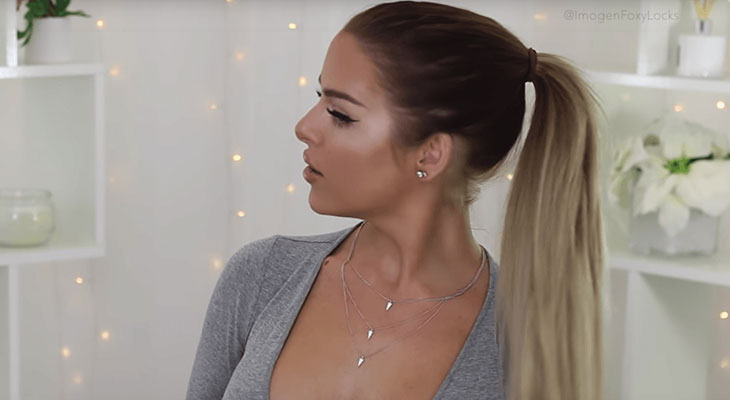 STEP 2: CREATE A HIGH PONYTAIL
Next, tie your hair into a high ponytail so you hair extensions are hidden inside it and secure it with hair bands. You might need a few more bands than usual to support the weight of your hair extensions and keep the height of your fishtail ponytail.
STEP 3: PIN A SECTION OF HAIR AROUND YOUR PONYTAIL
Next, brush out your ponytail to ensure your hair is smooth and ready to plait. If you want to, you can wrap and pin a piece of hair around the bobble to hide its appearance and create a more polished look.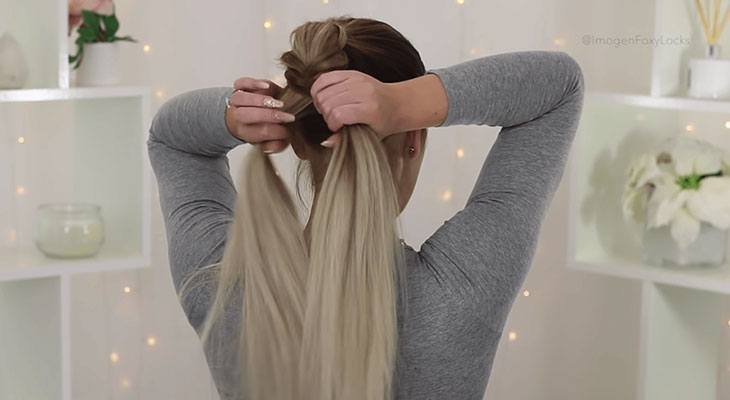 STEP 4: CREATE YOUR FISHTAIL PONYTAIL
Once you've made your ponytail, start your fishtail braid by sectioning your hair into two sides. Next, take a small piece of hair from underneath one side, bring it over and include it within the other side of your hair. Do this on the other side and continue this method all the way down your hair to create a fishtail ponytail.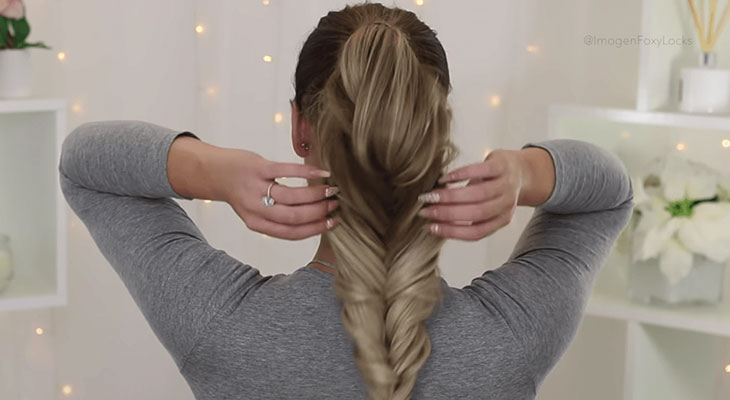 FINAL STEP: FINISHING TOUCHES
Finally, once you've tied the end of your plait with a clear elastic band, manipulate and gently pull at the strands of your fishtail braid to make the plait bigger, less defined and create an overall effortless look.
GET THE FISHTAIL PONYTAIL LOOK