Braided Top Knot Tutorial
This elegant and effortlessly glam look is one of our faves, and so easy to do! Worn day-to-day or for an evening out, a braided top knot will become one of your go-to styles.
HOW TO DO A BRAIDED TOP KNOT BUN
To get the look for yourself, watch our video tutorial and our step-by-step guide here at Foxy Locks and learn how to do a braided top knot bun to perfection.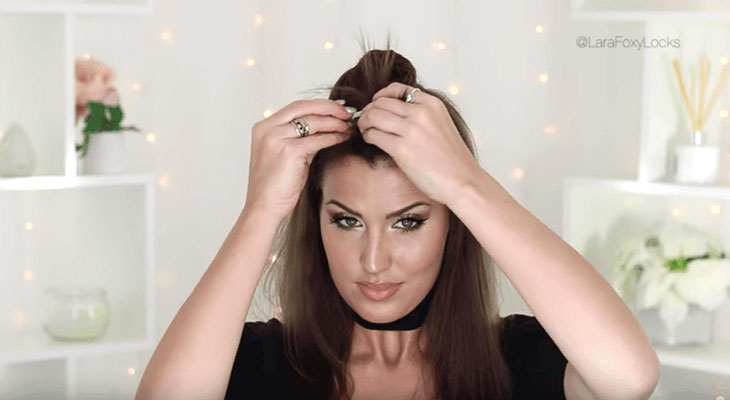 STEP 1: SECTION YOUR HAIR
Start by gathering the top middle section of your hair into a small half-up half-down and clip it, ready to come back to in a minute. Next, take the rest of your hair and tie it at the back of your head, out of the way. Then, let the top section down again, ready to style.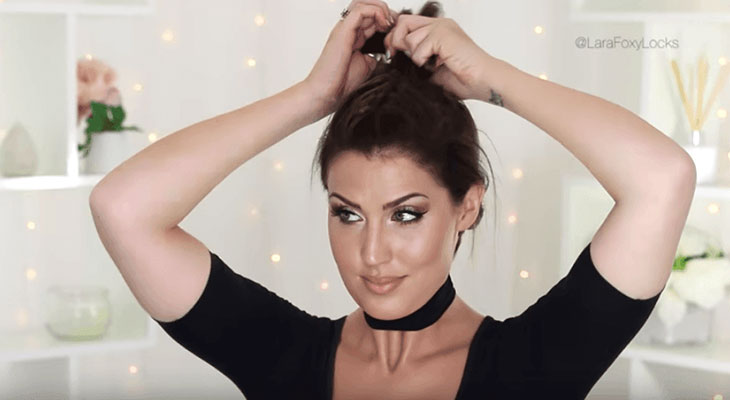 STEP 2: CREATE YOUR BRAID
Next, starting with a section at the front, create a French braid along the middle of your head, adding in all your loose hair as you go along. Secure this with an elastic hairband and gently pull the plait to make it thicker. Spray with hairspray to hide any flyaways.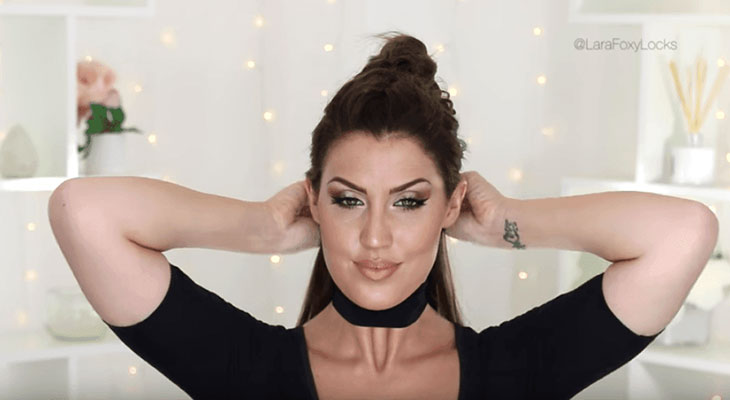 STEP 3: CLIP IN YOUR EXTENSIONS
Once you've secured your braid, untie your hair at the back and start clipping in your Foxy Locks hair extensions in sections from the nape of your neck upwards. Once you've added your hair extensions throughout your hair, finish by wrapping a two-clip weft extension around the bobble of your braid to create a thick top ponytail to work with.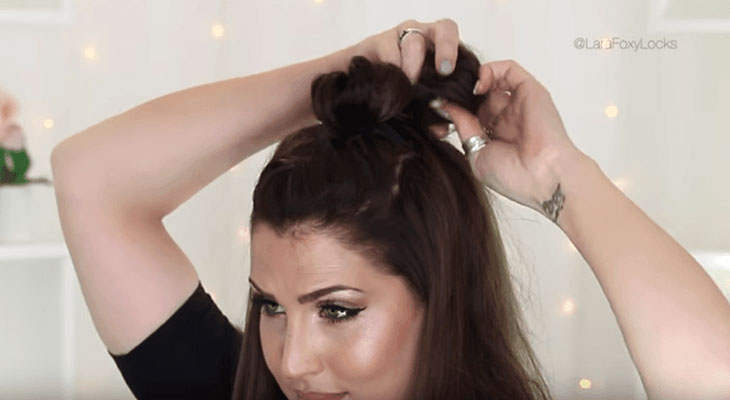 STEP 4: CREATE YOUR BRAIDED TOP KNOT
Next, spray your top ponytail with hairspray to give it texture and start wrapping it around the bobble on the top of your head. Secure with kirby pins to ensure it won't fall out throughout the day.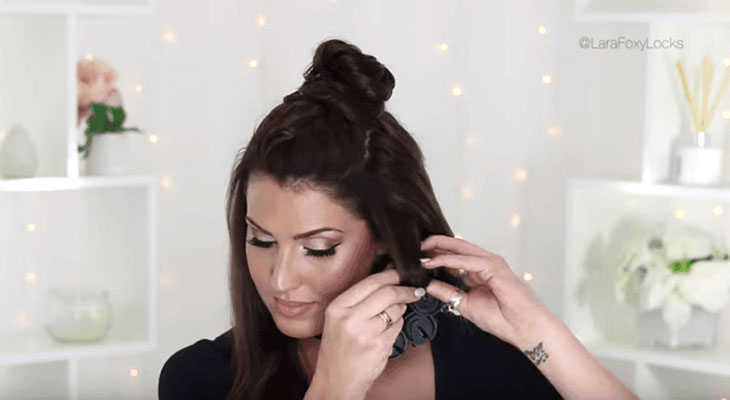 FINAL STEP: CURL YOUR HAIR
Add heated rollers to both sides of your hair and leave for 15 minutes to cool. Shake the curls out to give volume and spray with hairspray to keep in place! You'll be left with a gorgeous braided top knot and volumised waves.
GET THE BRAIDED TOP KNOT LOOK